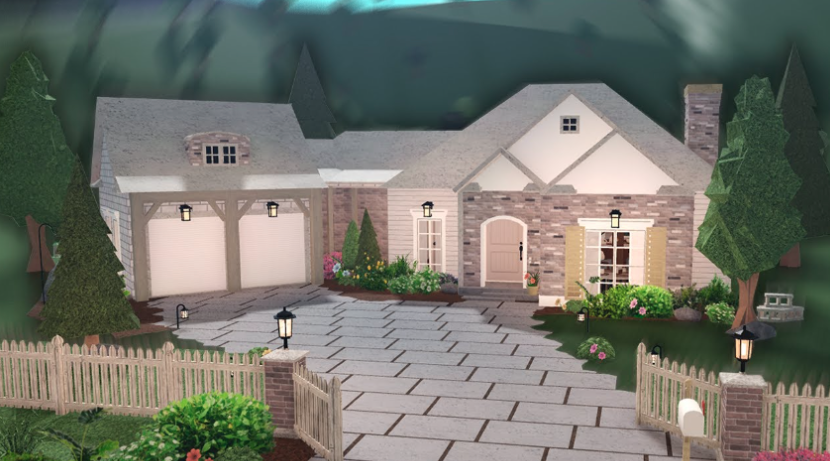 This blog will go through the methods, approaches, and insights learned while building houses in Bloxburg, even from an empty plot, so that you can have the best Bloxburg house. We'll give you all of the best ideas for constructing a home in Bloxburg!
The luxurious experience includes a simulation game of one virtual player's typical day in a suburban luxury house close to a made-up city, with its gardens providing guests with a glimpse into real life. It has been available on Game Pass in the past, but the availability of this backyard suburban luxury house and its gardens for the community comes and goes.
There are many tasks you can undertake in Bloxburg, but one of the most important is constructing your home. There are multiple different options to choose from, ranging from modern houses to family homes and luxurious modern mansions. We will take you through all of them, so make sure to read thoroughly – after all, you will be spending a lot of time in the house while playing the game!
What to build in bloxburg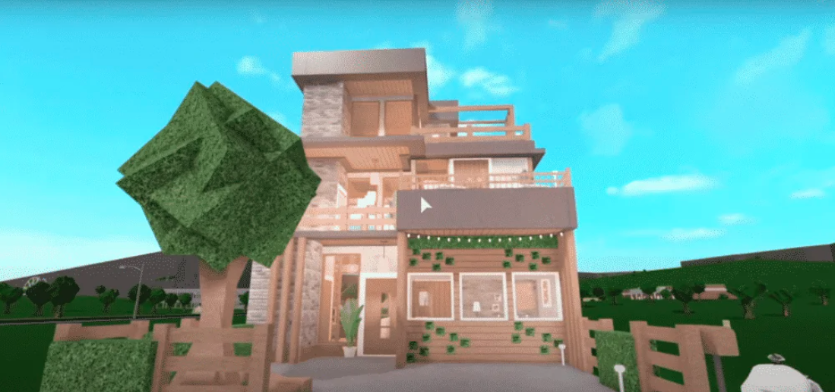 When looking at house ideas, you may select from a broad range of architectural styles while constructing your dream home in Bloxburg. Ensuring that the design accurately reflects your family and yourself is the most important thing you can do. More than this, there are a number of things to consider, such as if it will only have one bedroom, the number of rooms, what shape the roof will be, if it has stairs, what color scheme to use for the walls, what style of home it will be, if you'll base it on popular ideas, if you want a large amount of open space, or even what type of floors you would like. This is your own house, and you want to build it to be proud of. This collection of roof design ideas for building structures in Bloxburg has become quite popular. From modern to traditional, these ideas are sure to inspire your next construction project.
The classic two-story
A family home is wise since it has enough space for a family to live in, and is a popular choice for a first Bloxburg house. Building multiple stories or an extra floor in addition to the first has some benefits – Firstly, you won't have to worry about having too few rooms, and the second story may house bedrooms, leaving the first level free for living, dining area, and other social areas. The family house is a great little starter house for those who want a modern house, without building a mansion. A family home also has the option of having a garage, and adding it won't cost a lot of money. You could also consider a simple townhouse with a few bathrooms if you are looking to house a small family. There are different styles you could experiment with, from a soft autumn house to a colonial house.
A Bloxburg modern home
A modern home in Bloxburg is a more up-to-date option, featuring open living areas and clean lines. To let in plenty of natural light, consider adding large windows. You can construct a modern house at an affordable price, or you could incorporate some luxurious elements for an amazing build. Even with a budget-friendly modern house, you can still include traditional features like a basement or fireplace. Or you could go ultra-modern, with a modern color scheme! Just remember that with having only one floor, you might be limited to the number of rooms you can have.
Suburban houses
Suburban houses don't have to be boring! If you have a property close to the coast, you should take advantage of it by constructing a beach house with a calming aesthetic. Use hues and materials that are simple to move about in to create an environment more soothing. You could also add environmental features like a massive kitchen with big windows overlooking the beach! Some suburban houses have an additional floor, which is helpful for more rooms and space, but you might be using the paint tool quite a lot then.
Mansions
Building a mansion in Bloxburg would be a bold move if you wanted to make a statement. You could construct a one-story family mansion (or single story mansion), or a two-story family mansion, or even a hillside mansion! These dream houses often provide plenty of space for hosting parties and other events since they are large and luxurious with an exquisite interior.
You can also customize the color, perhaps you could create a blush modern mansion! You can experiment with what a mansion can accommodate, like a wide living room, a spacious kitchen, a dining room, multiple bedrooms, two bathrooms, a laundry room, or as another house idea, you could even build a mini mansion! Just consider, are you going to construct four bedrooms, five bedrooms or more?
Where should I put my new structure in Bloxburg?
When constructing in Bloxburg, there are a few considerations to keep in mind. Finances should be the first priority; how much money do you have to invest in the necessary materials and labor? Additionally, it is important to consider the look of the surrounding houses, as this can help define the scope of the project. Furthermore, it is essential to think about why you are building – whether it is for personal occupancy or to sell. This will determine the ideal design and plot of land for the construction.
Not least, when thinking about your bloxburg mansion ideas, consider how beautiful your building is overall. How do you envision your home being decorated? This will help you choose the right decor and furniture for your house.
How to build better in bloxburg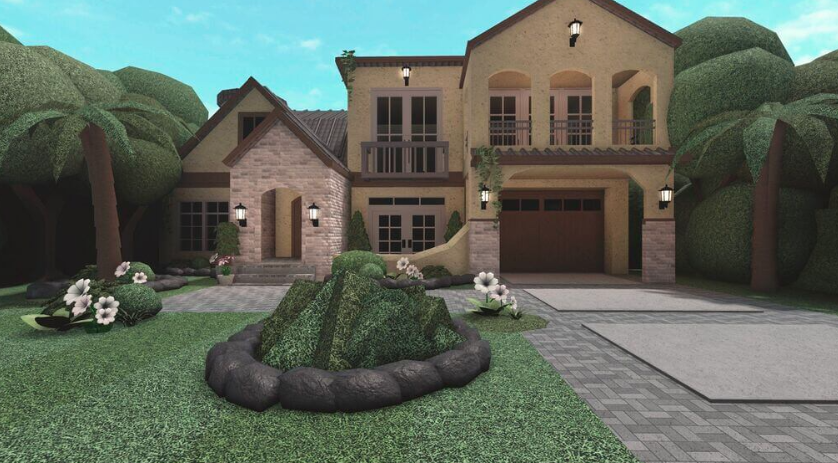 The exterior of modern houses in Bloxburg is often the first thing that comes to mind when discussing construction. You also want to consider the external surroundings – is there room to include features such as a personal waterfall, garage, yard, garden area, or lapis lakehouse? However, the interior of your building is just as important as the exterior, if not more so. It will be your main home for the foreseeable future, at least until you construct multiple modern houses.
If you want to construct an ideal home in your Bloxburg building, consider the following ideas:
Ensure that there is enough illumination in every room. To brighten a space, natural light is better than artificial lighting. However, any approach is acceptable.

Add furniture, such as beds, and other furnishings to the home to make it warm and inviting. Keeping the room's purpose in mind while choosing furnishings is crucial. For instance, a bedroom should be a tranquil setting, but a living room should be more inviting to receive guests.

Pay attention to the details of the building's circumstance. Adding decorations like artwork, window treatments, and throw pillows may significantly transform the aesthetic and ambiance of the space. You could also pick colors for the best aesthetics, maybe your bathroom will be a pink hue! You could even make a whole blush pink house with decorations!

Always keep your workstation neat and organized. Even the most appealing space may become untidy and uninviting due to clutter. It makes sense to invest in storage cabinets that can help you keep your home neat and organized.
These recommendations can help you create rooms that are not only beautiful but also useful, and you'll enjoy spending time in them. Make sure to add as many personal touches as possible, make the home truly your home, like you would in the "real" world. Check out to see if Roblox Bloxburg is available on game pass today!