Aesthetic bloxburg house ideas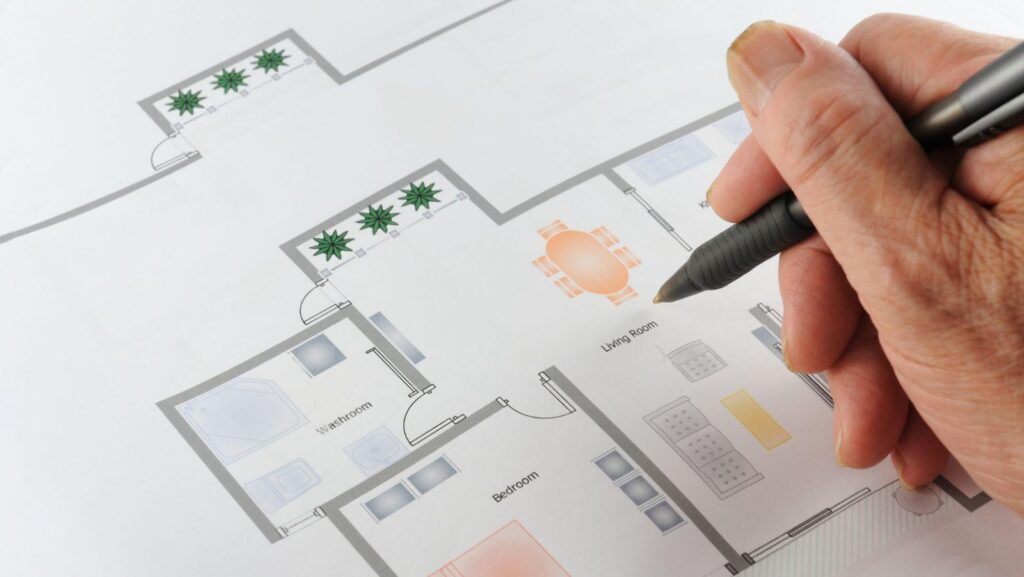 Welcome to Bloxburg! Every house game needs some aesthetics, and if you're looking for a luxurious look, why not consider an aesthetic house? Here in this blog, we'll provide you with some advice on how to make your aesthetic house look its best.
What Is Bloxburg?
In Roblox, Bloxburg is a warm little community. The game is presently paid and requires a one-time purchase of 25 Robux (which you can buy with 0.99 US).
Best Bloxburg House Ideas
This post provides all the information you need if you are considering building a new Bloxburg home and need the best Bloxburg house ideas, or just some ideas for a Boxburg house layout.
Here, we've included some of the best Bloxburg house designs that are also incredibly affordable to build. Maybe you want a modern two-story family house with four well crafted bedrooms, or maybe you want some Bloxburg mansion ideas.
In order to make it simple for you to design your Bloxburg home, we will list a bunch of Bloxburg house ideas.
Bloxburg Mansion Ideas
Do you intend to realize your dream of living in a luxurious mansion? Look no further than the Frenchrxses-designed Blush modern mansion.
This two-bedroom creation adopts modern aesthetics and holds two stories of opulence, with five separate circular rooms that you can customize, including a bedroom, ground floor, living room area, study table, kitchen, laundry room, and two stylish bathrooms.
More Bloxburg Modern House Ideas
If you're looking for your dream house that's not too extravagant and don't need all the lavish furnishings, Cylito's Hillside Mansion may be the perfect fit.
This opulent residence is filled with luxurious features such as a beautiful dining room, large windows, just one bedroom, fireplace, pond, sizable open area, alongside a personal waterfall – all for 188K!
With all these features, this could be the ideal home for your family's dream house.
Colonial House Ideas
Another aesthetically pleasing family home, Colonial House, created by YouTuber Anix, is all about elegance and flair. What makes this mansion even more impressive is the fact that it was constructed without the aid of a game pass, turning the entire house in the perfect upper middle class dream.
The Bloxburg Colonial House Is All About Luxury
It features a luxurious interior and offers modern aesthetics, a pool, a garden area, and numerous other interesting locations – many of which are found on the first floor.
With its good structural design, it's no surprise that this tiny house is free. Inside, there are four bedrooms, a kids room, a sizable kitchen, and a living room highlighted on the first floor – making it the ideal home for any family.
How to build a cute aesthetic house in bloxburg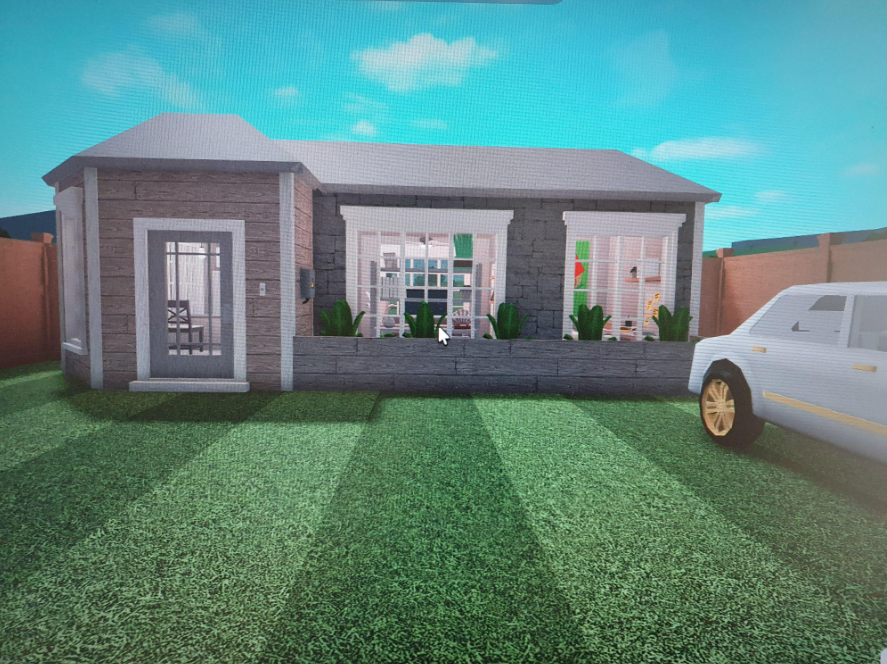 Don't have a game pass? Arkfinity's modern sustainable mansion is one of the most adorable houses in Bloxburg, and it's one of the best house layout ideas since it pushes Bloxburg's creator tools to enable players to build an entire stunning tiny house free for just $10,000 out of their own pockets.
Cute Bloxburg Houses Are a Very Cost-Effective Solution
This two story family house, with two bathrooms, was created by YouTuber Ethrielle and can be constructed without a game pass. Arkfinity's modern sustainable mansion has every feature you might want in a contemporary home, from a cozy bedroom to a chic bathroom – perfect for those into modern houses, all within one of the most adorable houses.
How to make your house look aesthetic in bloxburg?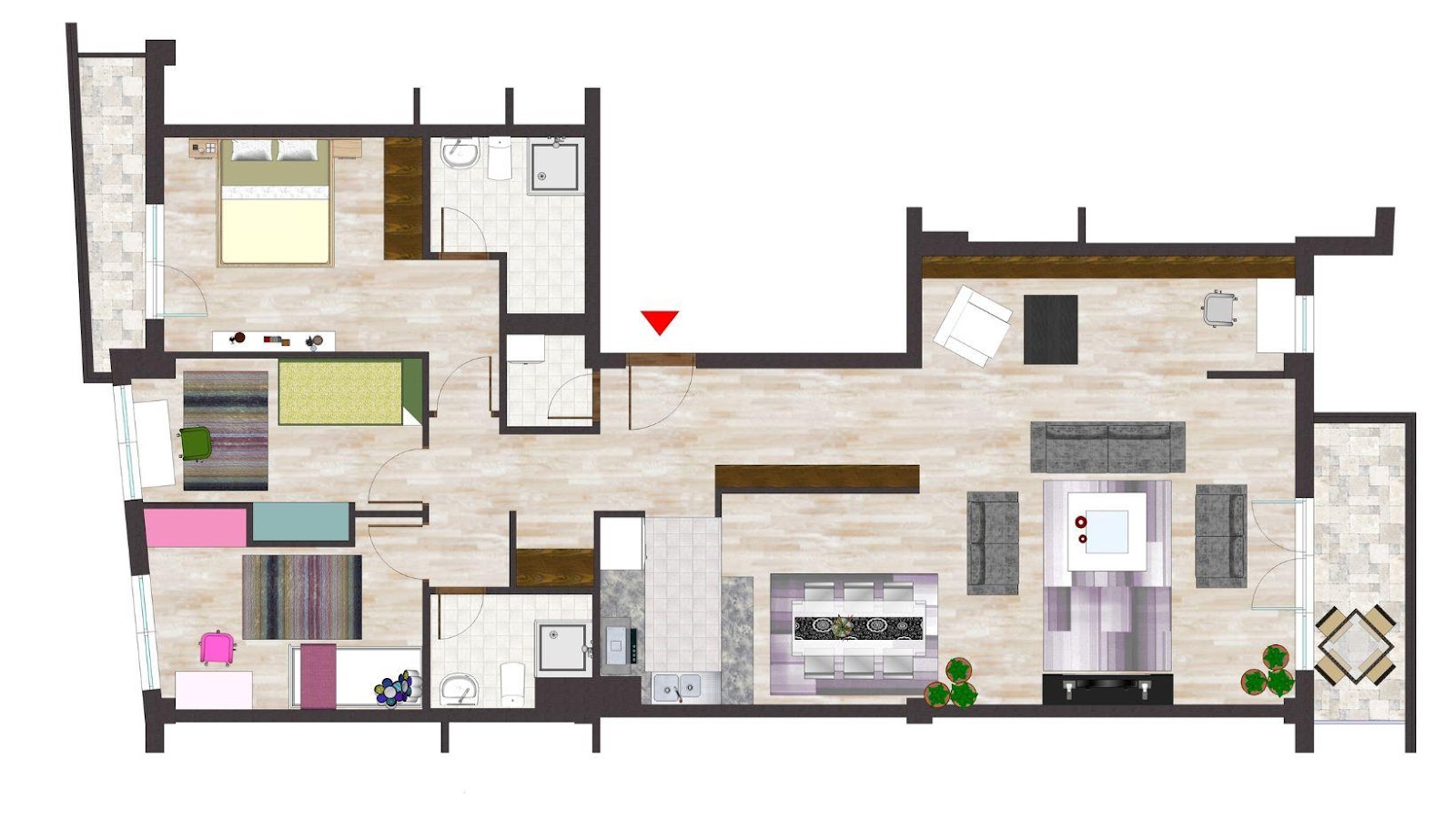 Improving your house aesthetics is possible in the following ways:
Remember that color is significant. You should choose a color scheme for your home and stay with it. However, you should stick with the colors you want to employ and utilize them consistently. This means that not every wall can be a different hue.

Consider your current furnishings next. Once more, you should choose a look and stick with it. Furniture that complements the same modern designs should be chosen if that is the aesthetic you want to achieve in your dining rooms. Likewise, if you opt for a more classic appearance, make sure to select pieces that fit the look for your dining rooms.

Last but not least, pay attention to the details when constructing your gigantic house in Bloxburg. Rugs and paintings, for example, can significantly alter the story of your family home and fill it with your own style. Look for objects that fit your color scheme, such as basic wood furniture, and place them strategically in your living room to emphasize its beauty and increase house values. With some effort, you can make your gigantic house build stand out!
How to make an aesthetic bloxburg house?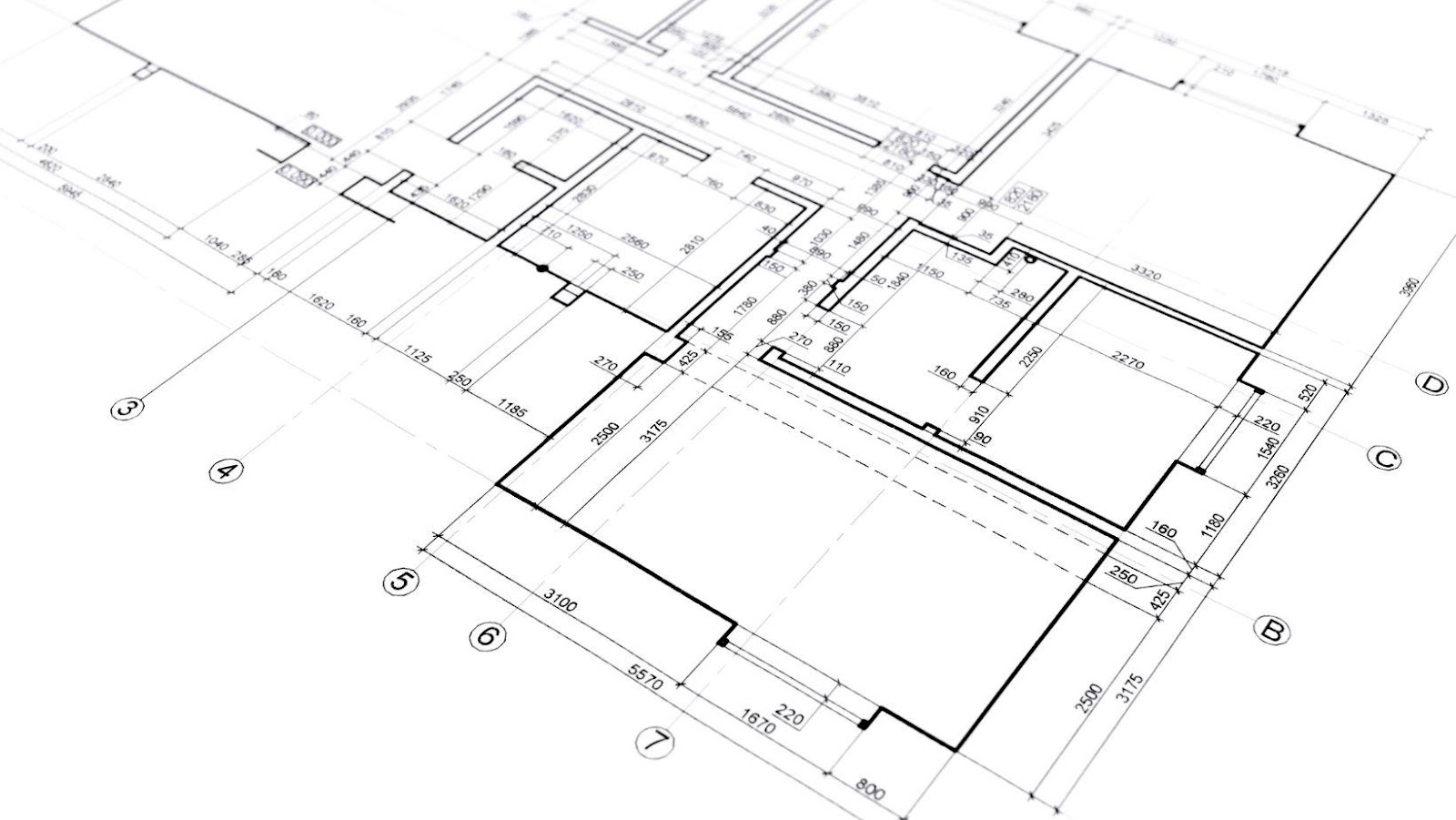 Constructing a beautiful story family house in Bloxburg with multiple bedrooms and two bathrooms is easier than you think.
To make it perfect, there are certain components that must be included in the design. Here are some tips to help you create a pleasant and aesthetically pleasing house that meets your family's needs and includes multiple bedrooms and two bathrooms.
Start With a Rectangular Shape
Begin the design of your home with a rectangular shape, which will serve as the standard living space. This foundation will make it much simpler to add other parts in the future.
Numerous Windows Are a Must
Incorporating numerous windows into your two bedroom multi floor structure holds essential for allowing natural light to fill the space, creating a more spacious and inviting atmosphere. To further enhance the ambiance, you may want to consider adding fanciful stone walls for a truly unique look.
Utilize Light Hues for Your Home's Exterior
This will help your home appear bright and pleasant by reflecting light.
A Porch or Deck Area Can Be Ideal For Unwinding
Incorporate a porch or deck into your small living room space design for an aesthetic botanical roleplay farmhouse feel. This sprawling dining room area is ideal for entertaining friends or unwinding after a long day in a cozy, rustic atmosphere.
If You Have Room, Add Two Bedrooms
If you have a bit more room to work with, consider a Bloxburg house layout that includes two bedroom creation holds and lots of space. Utilize the extra room to create an inviting living space complete with decent structural layout, maybe even with patio furniture sprinkled in and to fit your individual style. The advantage of adding an extra bedroom is that it also adds value to the house and provides you with more storage as well as space for family gatherings or overnight guests.
Be Creative and Feel Free to Decorate
Add distinctive touches to your property, such as flower boxes, shutters, and beautifully landscaped plants, to give it a little additional flair. These minor details can significantly enhance the overall appearance of your property.
Aesthetic bloxburg house ideas inside
Welcome to Bloxburg! There is something for everyone in this family house, filled with modern or minimalist aesthetics.
Let's take a look at some of the most aesthetically pleasing interiors of the dining room without further ado. From its open-concept layout to its sleek and modern furniture, this room is sure to impress.
The natural light that comes in through the windows creates a warm and inviting atmosphere, making it perfect for entertaining guests. And with plenty of storage options, you can keep your space organized and clutter-free.
Tanzymary's Modern Elegance Bloxburg House
This is a family house that fills its interior with blush modern mansion style furniture and modern features. The modern aesthetic gives the house an airy, yet warm feeling that's perfect for entertaining or relaxing.
With its open-floor plan and plenty of space for storage, this home is sure to make your guests feel right at home. The luxurious feel of the furniture adds a layer of sophistication, while the neutral tones used throughout make it easy to personalize and make your own.
This Bloxburg House leans more towards a modern style, but still has plenty of charm. With its clean lines and muted color palette, this house looks fresh and inviting. There's plenty of storage options to keep your belongings organized and clutter-free.
It also has plenty of natural light that creates a bright atmosphere throughout the house. This modern aesthetic makes it easy to personalize with minimal effort, making it the perfect choice for anyone looking for a stylish yet welcoming home.
Bloxburg Rooms Explained
Now let us go through each of the basic rooms available in Bloxburg and what they represent.
Kitchen
The kitchen is the heart of the home, and with the right design elements, it can be both stylish and functional. We've gathered some of our favorite ideas to help you create a space that's unique to you. From modern appliances to eye-catching backsplashes, there are countless ways to make your kitchen stand out – including dining room areas.
Living Room
Your wide living room area is the first space people notice when they enter your home. It should be inviting and cozy, while also displaying your unique style.
Bedroom
There are countless ways to design a beautiful and functional bedroom in a two story hillside mansion, but if you're looking for inspiration, these Aesthetic Bloxburg house ideas should help you get started. From cozy and inviting guest rooms to serene personal retreats, these bedrooms will make anyone feel at home in the warmth and comfort that fills them.
How to build a aesthetic mansion in bloxburg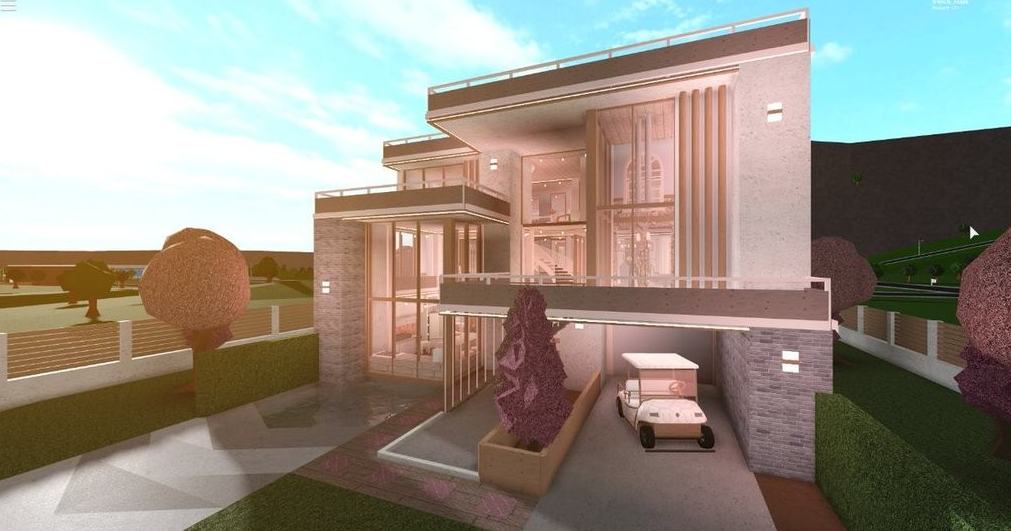 This blog will teach you how to create a stunning and elegant aesthetic family home in Bloxburg! The first step is to find the ideal piece of land for your hillside mansion idea. Once you've located the perfect spot, you can start building your dream residence – an aesthetic family home.
Pay attention to the small details if you want your Roblox Bloxburg house ideas to be aesthetically pleasing. Choose a color palette that reflects your style and use it consistently throughout the residence. Invest in quality materials for all of your furniture and decorations. Moreover, don't be afraid to add unique touches; this is your home after all! The Roblox Bloxburg house should fill you with pride and joy.