All You Need to Know About the Last Wish Raid in Destiny 2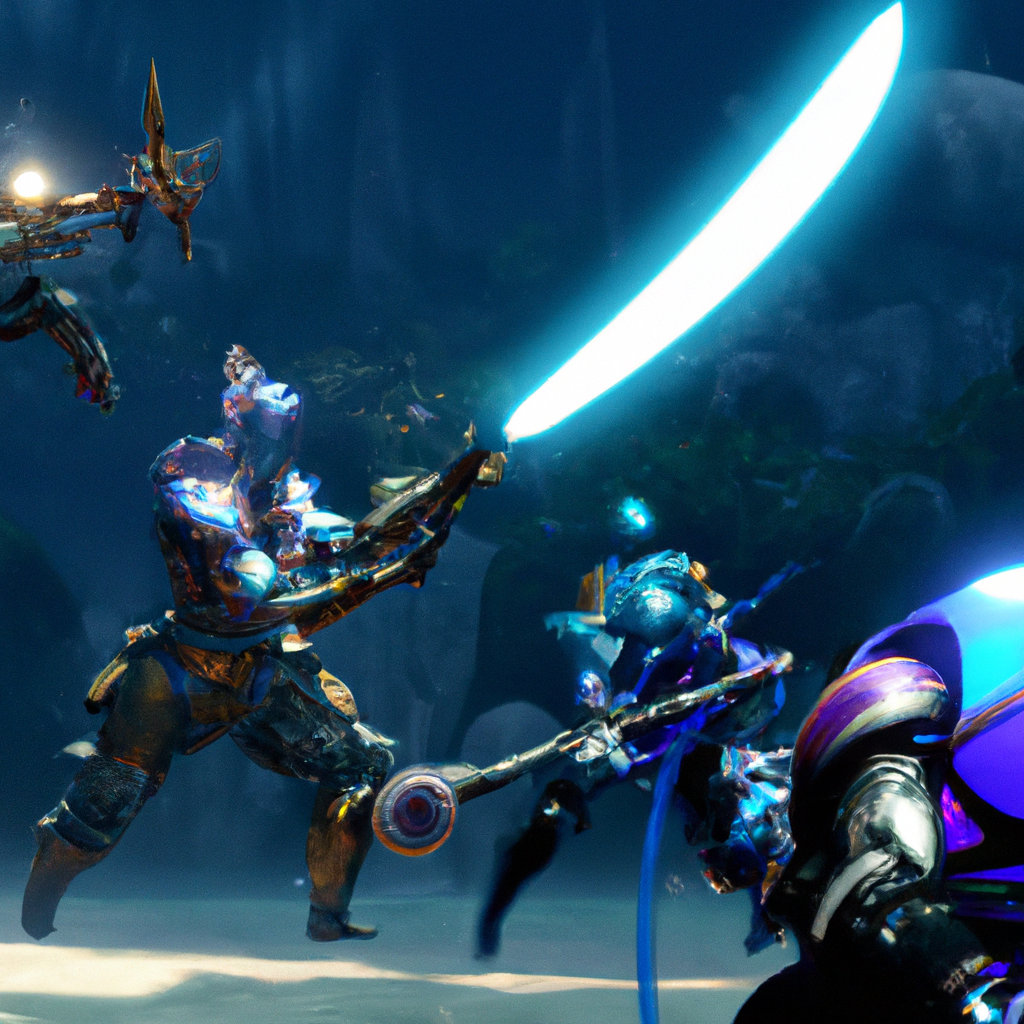 Do you want to take down the Last Wish Raid in Destiny 2? You're in the right place! This article will give you an overview of the raid and equip you with the knowledge and strategy needed to beat it. Let's get started!
Destiny 2
Bungie's Destiny 2 is an online shooter video game that was launched in 2017. It is the follow-up to Destiny and its expansions from 2014. The game is set in a gorgeous sci-fi universe, and players assume the position of a Guardian – a guardian of Earth's only safe city who possesses a plethora of strong weapons and special skills.
The heart of Destiny 2's endgame centers on raids and six-player events, such as the Last Wish Raid, which is a difficult raid with unique features that requires excellent coordination between players to proceed. This raid is divided into four parts, each with its unique set of rules and obstacles. In order to proceed, players must collaborate to solve problems inside each phase. Furthermore, these activities provide special loot; prizes that are not available in any other way.
Last Wish raid
In Destiny 2, the Last Wish raid is a six-player Power Level 600 raid action. It was published on September 14, 2018 and is the game's second raid activity. The Last Wish takes place in the Dreaming City, a new locale featured as part of the Destiny 2 Forsaken expansion.
To advance through the raid, players must solve several riddles and slay formidable enemies. The Last Wish raid has five encounters:
Kalli
Shuro Chi
Morgeth
Riven
and a final boss battle against Riven at the finale.
To proceed through the raid, players must fulfill unique objectives and mechanics such as puzzle solving and damage dealing with special weapons or abilities throughout each encounter. Players will be rewarded with unique treasure for their efforts during each encounter, which includes weapons, armor parts, engrams, and legendary shards. After defeating all five encounters, players will earn a strong reward box containing uncommon goodies from that particular activity exclusively.
Dreaming City
In the setting of Destiny 2, the Guardians' secret home base is The Dreaming City. It is a location full of mysteries and hidden riches, and you may discover its dark secrets by exploring its hidden nooks.
The Dreaming City is riddled with secrets, such as the strong Last Wish Raid, powerful weapons and armor, and lost areas defended by fierce adversaries. The Dreaming City even has its own weekly events, such as The Blind Well and Ascendent Challenges, which provide a new method to level up your character.
Aside from all of these mysteries, there are two hidden Raids inside the Dreaming City that may be completed if you solve their challenges. These two hidden Raids award its players with strong weapons and gear that can only be obtained in Destiny 2.
Wall of Wishes
The Wall of Wishes is a location in Destiny 2's Last Wish Raid. It is hidden away and needs players to solve riddles and perform particular activities in order to acquire access. The Wall of Wishes is made up of nine tablets, each with a distinct symbol. Activating the appropriate wall symbols provides players access to a "Wish" chest, which contains strong and uncommon prizes such as weapons and armor.
Guardians must perform various tasks on their route to the wall in order to activate it. Solving riddles, defeating bosses, and gathering items from throughout the raid area are examples of these. After completing all of these objectives, players must match the nine tablets with their matching symbols distributed around the raid area. Once all nine tablets have been perfectly matched, players may make their wishes at the wall, which will bring them great prizes from its chest.
Symbols
Symbols are an important part of Destiny 2's Last Wish Raid. Throughout the raid, players will find symbols in each combat. To continue through each engagement, these symbols must be remembered and rapidly called out to their squad. The symbols appear in a certain order and must be recognized, stated, and repeated for the raid to progress.
Each sign represents a particular aspect of the opponent, such as its kind, location, or phase. Furthermore, some symbol combinations may be utilized to execute unique powers or access secret doors. Learning these symbols is critical for success in the Last Wish Raid, so take close attention throughout each encounter. When it comes time for your squad to take on this difficult raid, memorizing them fast might be the difference between success and disaster.
Ethereal Key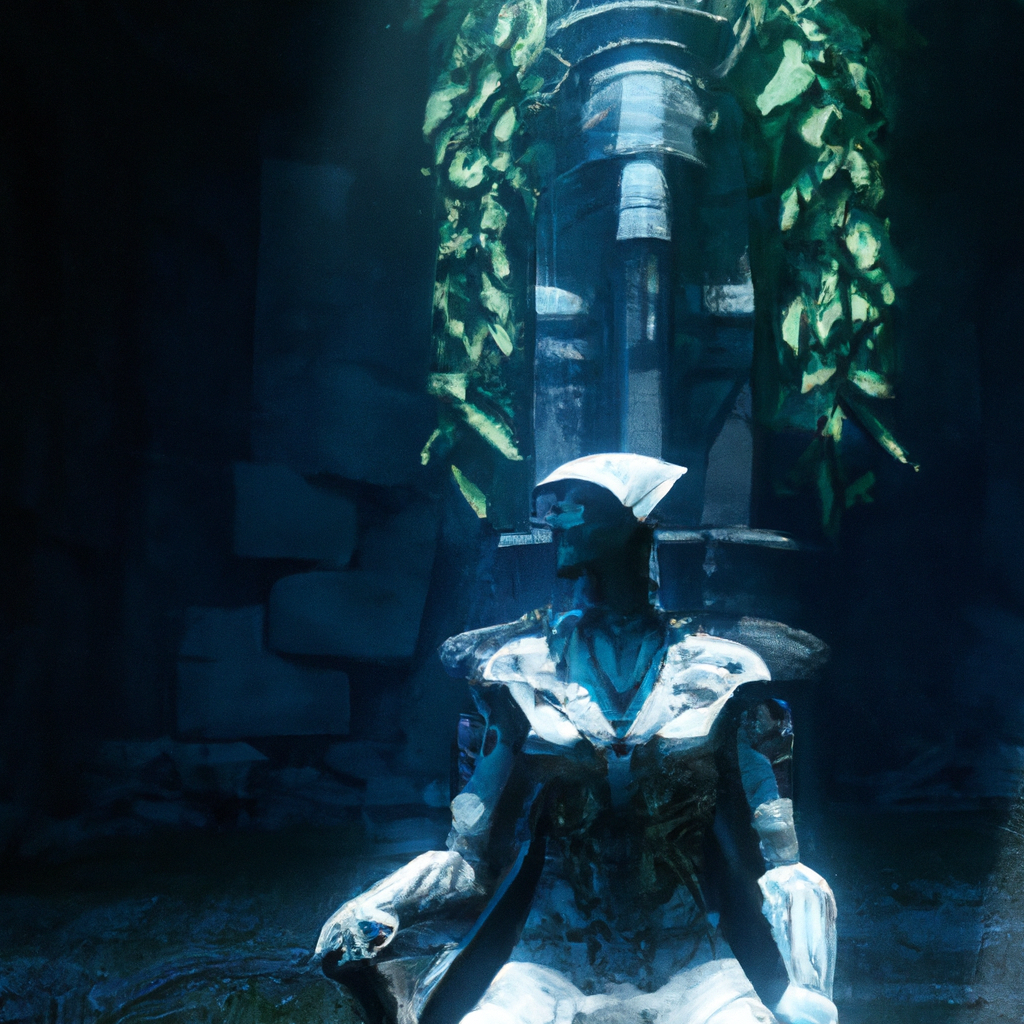 An Ethereal Key is necessary to access the secret box in the Last Wish Raid, which includes goodies that are not available anywhere else. To earn an Ethereal Key, players must first fulfill numerous raid tasks. These tasks might involve solving riddles, beating challenging bosses, or accomplishing timed goals.
After completing these obstacles, players may return to the beginning of the raid and speak with The Exo Stranger, who will give them their Ethereal Key. The key must then be used on an unique door at a hidden place in the raid to unlock a special chest containing rare and exclusive prize goods.
It is highly worth spending time in obtaining an Ethereal Key since it may deliver strong weapons and armor parts that will assist gamers in becoming more powerful and successful in their Destiny 2 gameplay.
Shuro Chi checkpoint
The Shuro Chi checkpoint, commonly known as the Last Wish Raid in Destiny 2, is a PvE action included with the Forsaken update. This checkpoint faces up to six players against Shuro Chi, the Corrupted, one of the game's most formidable monsters. This raid's purpose is to solve a series of obstacles and riddles that will put your team's teamwork and communication to the test. This raid, in addition to being exhilarating and gratifying, demands strong collaboration and effort if it is to be accomplished successfully.
Bungie has incorporated multiple checkpoints that Fireteams must work through collectively in order to go deeper into the raid, ensuring an ideal experience for everyone Fireteams attempting this tough accomplishment. These checkpoints involve duties like rescuing a unique artifact from an enemy commander and crossing a dangerous corridor riddled with traps. Each hurdle overcome by your squad opens the door to more tougher trials.
More incentives await those who endure until they encounter Shuro Chi himself, with each successful task accomplished and overcome:
Rescuing a unique artifact from an enemy commander.
Crossing a dangerous corridor riddled with traps.
Morgeth checkpoint
Morgeth is a checkpoint in Destiny 2's Last Wish raid. This checkpoint marks the beginning of the ultimate battle against Riven of a Thousand Voices. On their route to Riven, players must pass through this checkpoint and face various formidable adversaries. In order to proceed, players must solve riddles and earn access to new regions along the way.
Once reaching the Morgeth checkpoint, players must utilize their platforming abilities and weaponry to navigate an environment packed with revolving blades, laser beams, and barriers that may open or close routes. The goal is to complete this gauntlet without dying or running out of time. A formidable monster awaits at the end, which players must beat before proceeding to Riven's chamber. Completing this last step will get them riches and prizes from Riven's defeat.
Vault checkpoint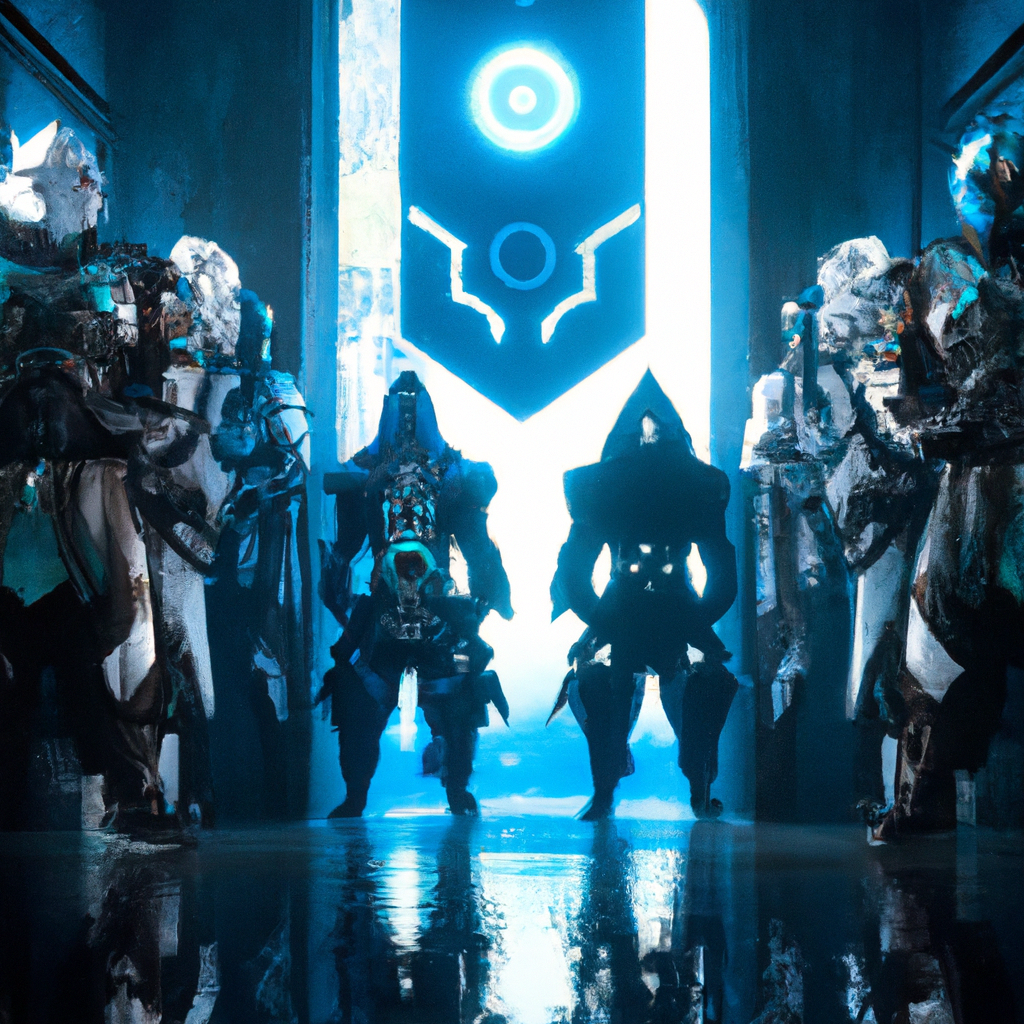 The vault checkpoint is the first challenge in the Last Wish raid, which takes place in Dreaming City of Destiny 2. Before proceeding further into the raid, all players must have a precise collection of equipment and keys.
Players must collect four unique artifacts scattered across the Dreaming City, as well as Sovereign seals from lost sectors and uncommon Nightmares. After obtaining these assets, they must enter each vault in turn, slaying any foes and bosses within to get both an unique item and a Vault Key that will open the last door. The experience acquired by completing each checkpoint helps players continue through the raid.
Riven checkpoint
The Riven checkpoint is the second and most challenging encounter in Destiny 2's Last Wish Raid. To advance in the raid, players must solve a sequence of five challenges, which finally leads to a confrontation with Riven herself.
Players must solve each riddle while dodging her orbs; if they suffer too much damage, they will be sent to a previous position. Furthermore, to tackle each problem, the fireteam members must work together; communication is essential. The key difficulty is finishing the encounters as soon as possible, since Riven's shield grows over time and can ultimately overwhelm your squad if you take too long in any level.
To beat Riven, players must employ precise coordinated assaults and take use of the surroundings to swiftly and successfully finish each challenge:
Employ precise coordinated assaults.
Take use of the surroundings.
Finish each challenge swiftly.
Successfully complete each challenge.
Hope for the Future song
The song "Hope for the Future" is a famous music from the popular computer game Destiny 2. It plays during the Last Wish Raid, a furious battle against some of Destiny's most difficult adversaries. The song has become a hallmark of the Destiny world, and it's no wonder that many fans listen to it while completing the raid. This motivating, emotive, and exhilarating song pushes players to continue in the face of overwhelming odds in order to achieve their objectives.
Michael Salvatori, Pieter Schlosser, and C Paul Johnson wrote the Hope for the Future music, which blended electro-punk influenced rock with groovy synth tracks and gentle strings to provide a perfect backdrop for your final wish raid experience.
Failsafe secret dialog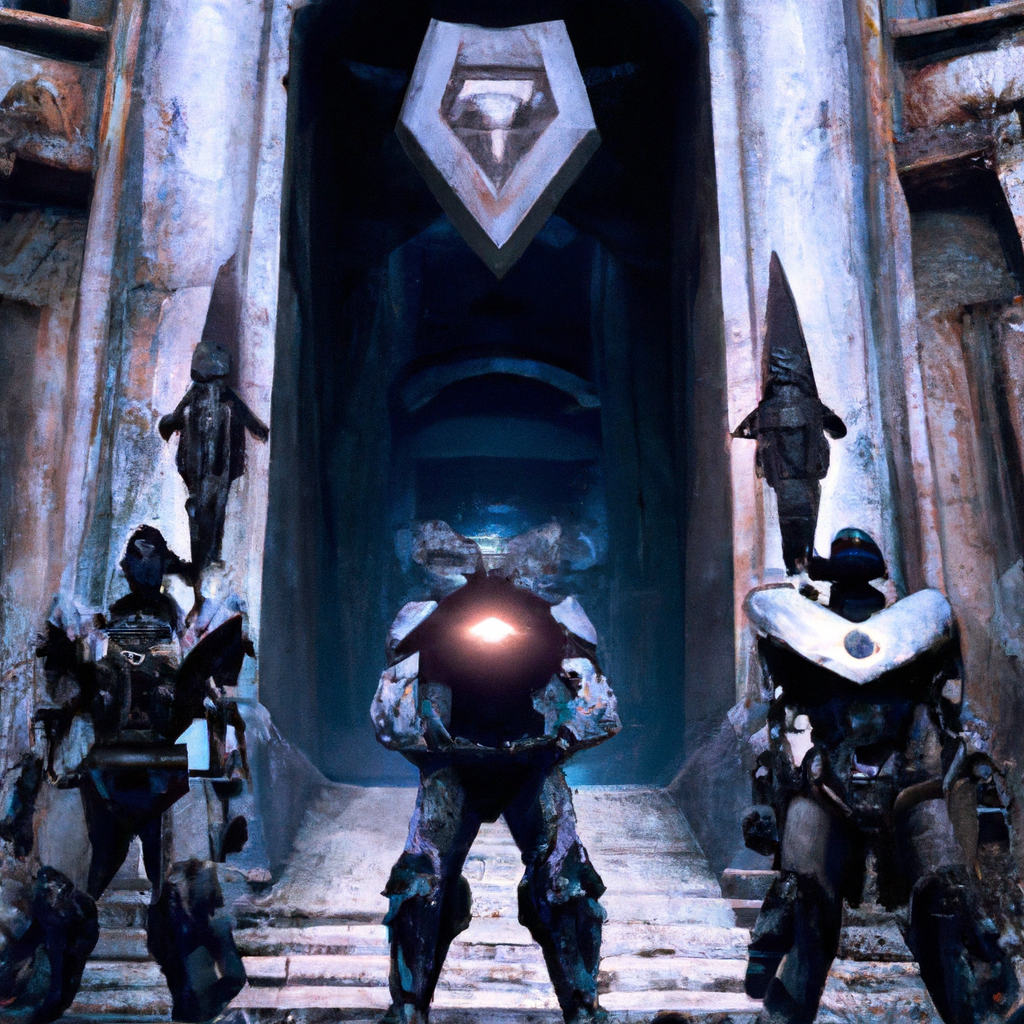 The Failsafe hidden dialog may be discovered in the Last Wish Raid of Destiny 2 mission. It is placed in the last stage of the attack, known as Failsafe". The conversation is featured on a terminal near the entrance to the area where players must battle Riven, Last Wish's final boss.
Once triggered, this terminal will provide players with an extra obstacle in the form of a secret conversation sequence that must be completed successfully or the whole team will fail and must restart from the beginning. In order to move farther in Last Wish, each player must type certain phrases stated by Failsafe into her/his separate terminals. The precise words stated by Failsafe during this secret chat are unknown ahead of time, making completion almost difficult without any direction.
However, if performed successfully and with a little luck, players may get access to rare goodies that would otherwise be unavailable.
Drifter secret dialog
The Drifter secret conversation is a hidden portion of Destiny 2's Last Wish raid. It is unlocked by achieving specific checkpoints while progressing through the raid. When players access it, they are confronted with a series of questions pertaining to narrative and gameplay aspects featured in Destiny 2. They will be awarded with strong things such as exotic weaponry or gear sets after answering a series of questions.
Items are frequently related to certain actions, such as completing particular monsters or areas of the raid swiftly. Players may get unique pieces of gear based on how they answer each question, which might be essential for performing more tougher missions later on. Correctly answering all of these questions will also offer access to hidden places inside The Last Wish raid, enabling players to delve further into its plot.
Fireworks on headshot kills
Headshot kills with pyrotechnics is a feature present in Destiny 2's Last Wish Raid. When a player hits an adversary with a headshot, confetti and sparkles fly out as a visual reward for the player's great shooting. This award isn't only for show; it also gives specific perks to gamers. Headshot kills may enhance damage, offer more ammunition, improve life regeneration, supply more grenade juice, or drop reward items that assist accomplish tasks quicker, depending on the kind of adversary killed.
Players should keep in mind that headshot prizes are only given after defeating certain sorts of foes. This mechanism does not effect Vex opponents, although others such as Scorn, Taken, and Hive will all provide these prizes when struck in the head. Furthermore, to activate this prize, Guardians must kill off foes using their main weapons, since it does not activate while utilizing heavier weapons or abilities like as supers or grenades.
Unique effect on Guardians heads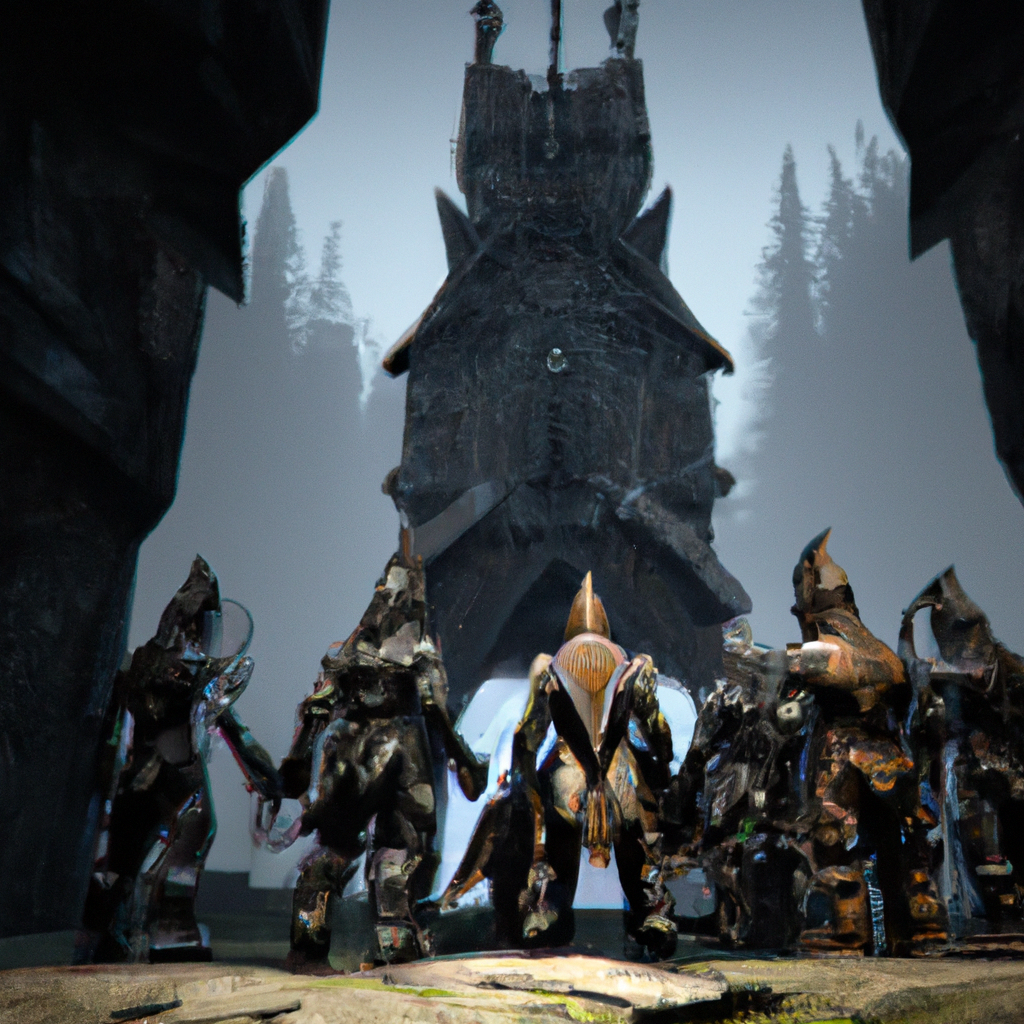 When players finish the Last Wish Raid in Destiny 2, they might have a distinctive affect on the skulls of their Guardians. When this feature is engaged, players have a more visually appealing look. The effect is noticeable from every angle while gazing at the guardian's head. The actual visual look of this effect is determined on the Guardian's subclass.
Many players want this effect since it not only creates an unusual visual aspect but also conveys a sense of success and prestige amongst other players. It's worth noting, though, that while this effect only lasts a short time, it may be revived by finishing the raid again in its full.
The Last Wish Raid is regarded as one of the most difficult tasks in Destiny 2, so having this particular effect as a reward for completing it may make all the difference for those seeking for something extra out of their hard work.
Petras Run
Petras Run is a sort of difficulty mode in Destiny 2's Last Wish raid. This is the raid's last encounter, and participants will confront a unique combat with numerous waves of foes. The aim is to finish as many waves as possible in a short period of time, with each wave getting more harder.
During this challenge level, players gain points depending on their performance, and after clearing all waves, they are awarded with Carbonite Lattice, a sort of cash. To participate in Petras Run, players must be at least level 420 Power and have the necessary gear set. Because finishing Petras Run offers access to some of the greatest gear available in Destiny 2's Last Wish raid, this challenge option comes with increased danger but also bigger rewards.
Flawless raid
The Flawless raid is the most challenging level of the Last Wish Raid in Destiny 2. To effectively fight all of the adversaries and bosses, the team members must have a high level of skill, coordination, and communication. To attain this difficulty level, players must finish all four encounters and defeat Riven without dying or resetting their progress.
The Flawless raid is far more difficult than previous raids in Destiny 2, requiring teams to face harder opponents and perform several goals. Throughout the battle, fireteams must carefully manage their Super and Grenade energy supplies while also keeping an eye out for environmental dangers that may be fatal if not avoided. Furthermore, adversaries have elemental shields that must be utilized in order to destroy them successfully. Players must also coordinate their moves in order to respond rapidly to enemy movements and complete goals effectively.
Summons Corrupted Eggs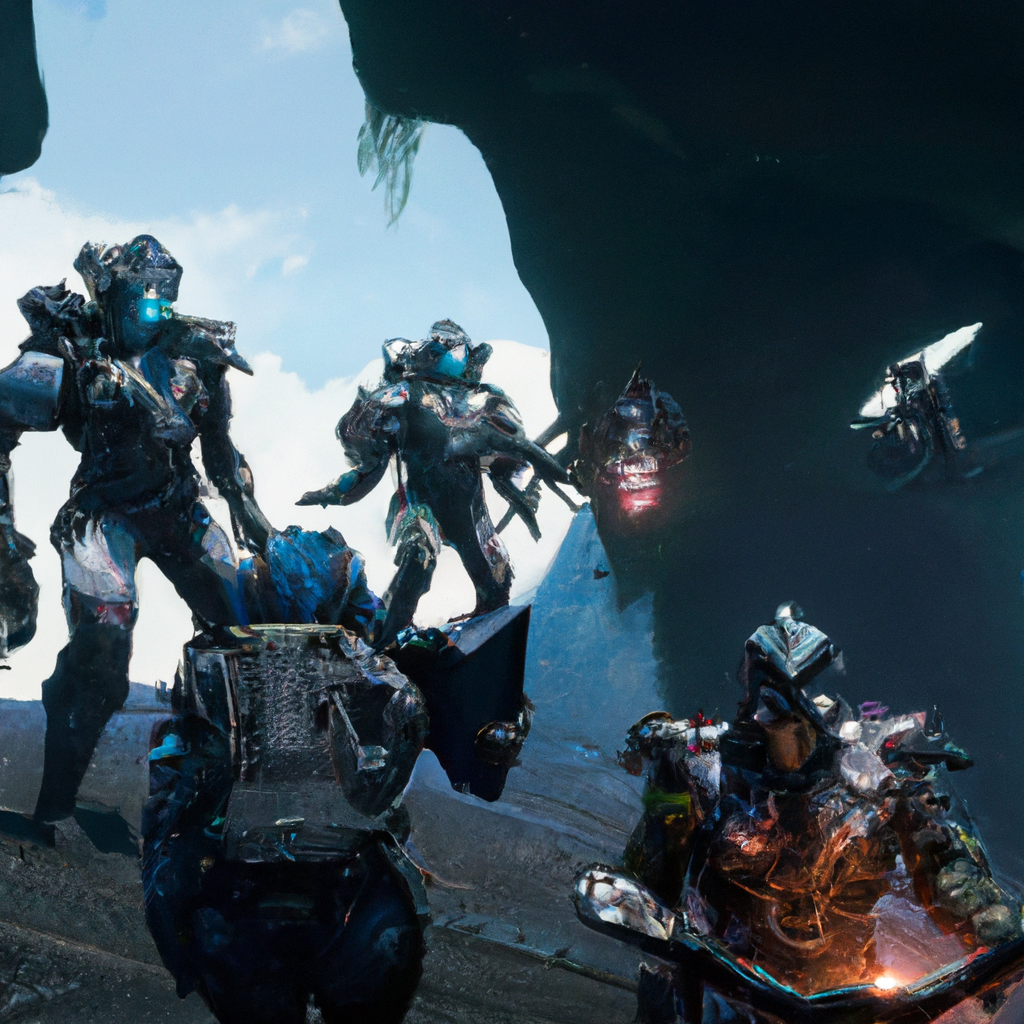 Summons Corrupted Eggs is one of the Last Wish raid goals in Destiny 2. Throughout the encounter, players must use a special "summons" item to trigger corrupted eggs. The eggs must be destroyed, and after all of them have been destroyed, the next part of the attack may begin.
Summons Corrupted Eggs is an essential aspect of the Last Wish raid experience that demands teamwork and planning to perform properly. Players must also be aware of their surroundings for danger, since these eggs are often surrounded by formidable adversaries.
The Summons Corrupted Eggs objective involves substantial work from all members of a squad, but achieving it is an achievement that any raider who can complete it will remember for many years.
Checkout this video: