Aesthetic Bloxburg houses – Must see!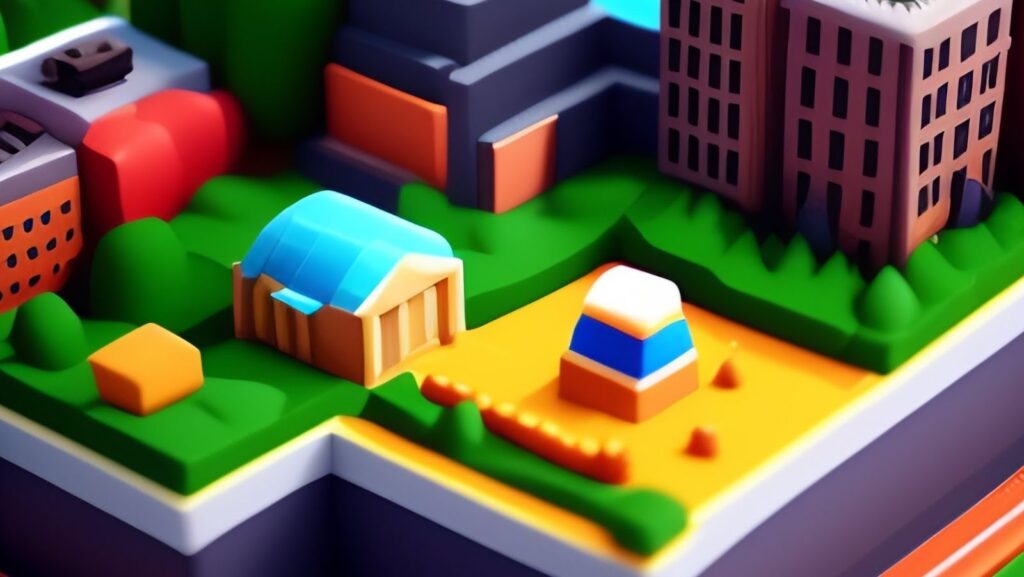 Are you looking for inspiration for your Bloxburg home? Here we've compiled the best and most aesthetic houses to provide you with ideas and help you create a creative, beautiful living space.
You won't be disappointed – these homes are sure to give you some serious interior decorating envy!
Bloxburg house layout 2 story
For all Bloxburg fans, a two story two bedroom house is always a great choice as it provides plenty of room to design and decorate. This this house is all about modern look that stands out with its different shapes and sizes. The outside of the house will capture everyone's attention with the combination of grey, brown and white colours.
On the first floor there is a huge living and dining area along with 1 bedroom and 1 bathroom. A fully equipped kitchen comes complete with refrigerator, microwave and hob, making it ideal for any cooking enthusiasts.
The lower ground provides another bedroom, bathroom and living space perfect for relaxing or catching up on some reading before bedtime.
Get inspired by this two story two bedroom Bloxburg home!
Two story bloxburg house layout
For those who are looking to add a modern feel to their Bloxburg home, the two-story house option is a great choice. This popular layout offers plenty of space and can be decorated in creative and unique ways to suit your style.
On the first floor, you'll find an impressive living room which allows you to showcase your imagination with artwork, cozy furniture pieces and interesting decor. The kitchen in a two-story Bloxburg house is spacious with plenty of countertop space for all of your cooking needs.
Upstairs, you will find bedrooms and bathrooms connected by an expansive hallway that gives you lots of opportunities for decoration.
Whether you're looking for ideas on how to outfit your new home in Bloxburg or just want something simply chic, the two-story house layout is definitely worth considering!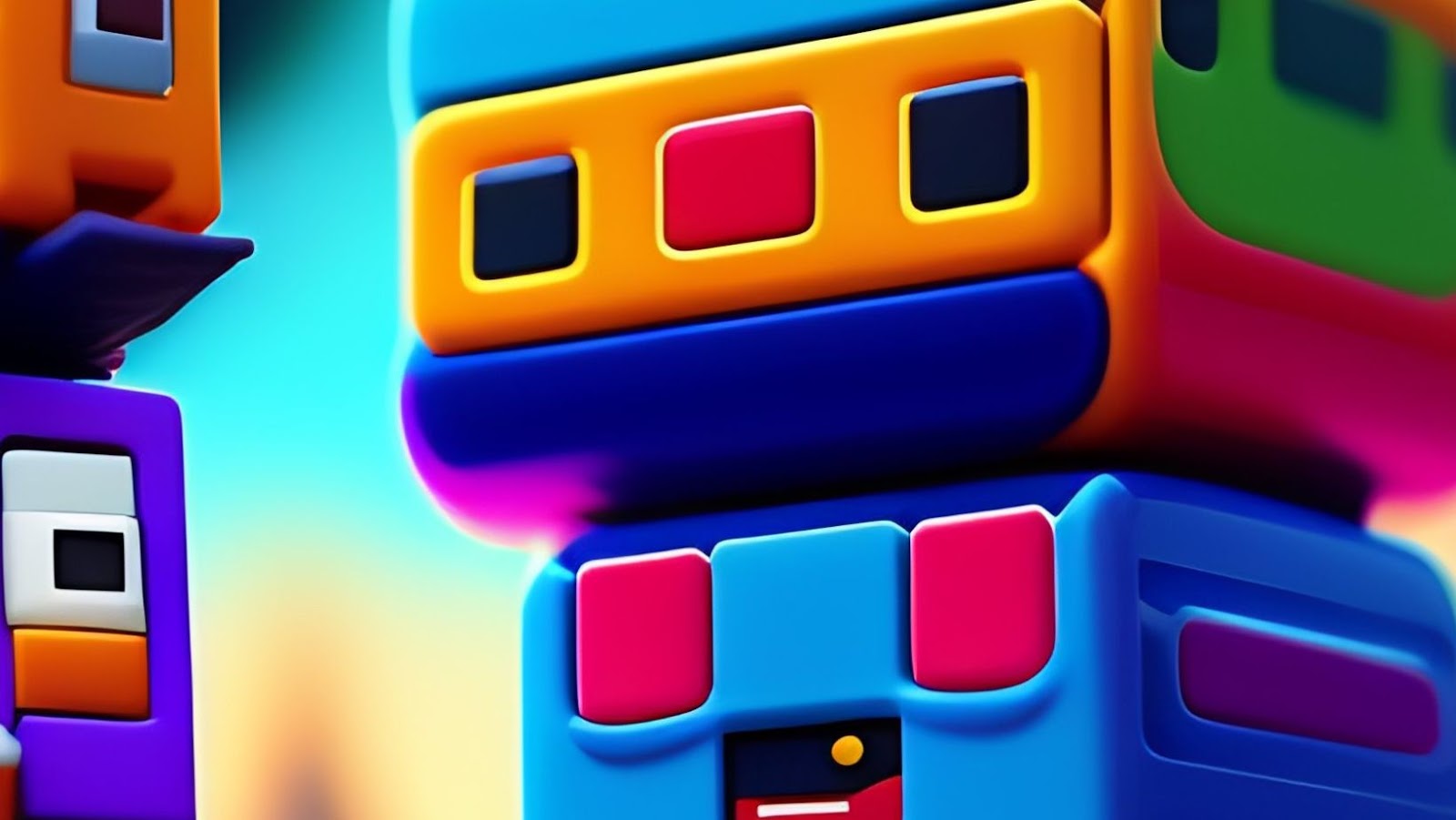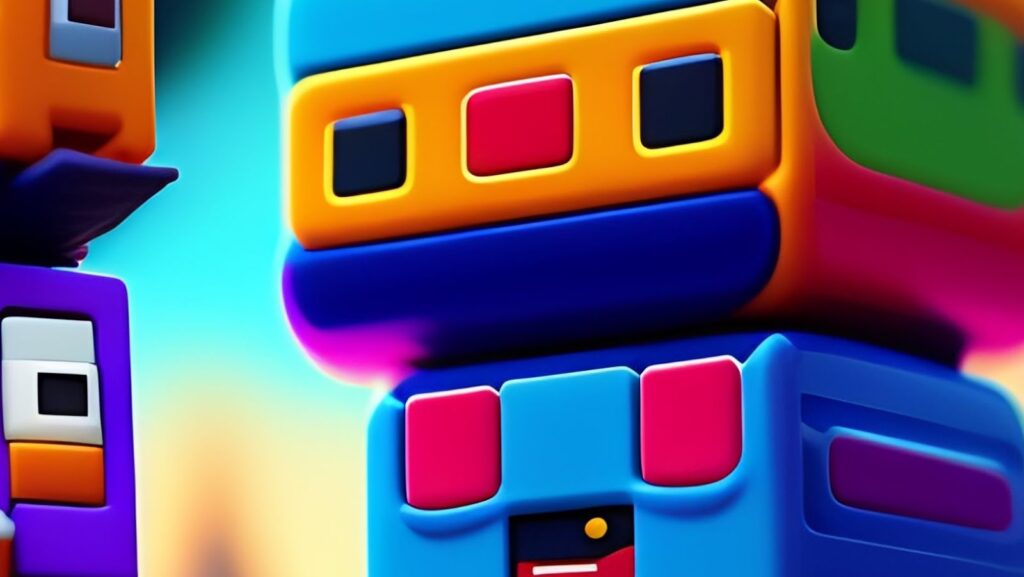 Bloxburg houses 2 story
Two-story Bloxburg houses are a popular choice among players, offering more living space than one-story designs. With two stories, you have the opportunity to create a home with plenty of bedrooms, bathrooms, and common spaces. Some players use the extra space for an outdoor patio or balcony overlooking the neighborhood. Whatever your aesthetic preference may be – modern, minimalist, traditional – these buildings open up a world of possibilities when building your dream house.
Consider designing in two distinct 'zones' on different floors for added privacy – like having one floor designated for bedrooms and another for entertaining. Additionally, take advantage of the wide array of customization choices with accessories like furniture and rugs to add personality and comfort to your space. The character and style you bring to your two-story Bloxburg House will make it truly unique!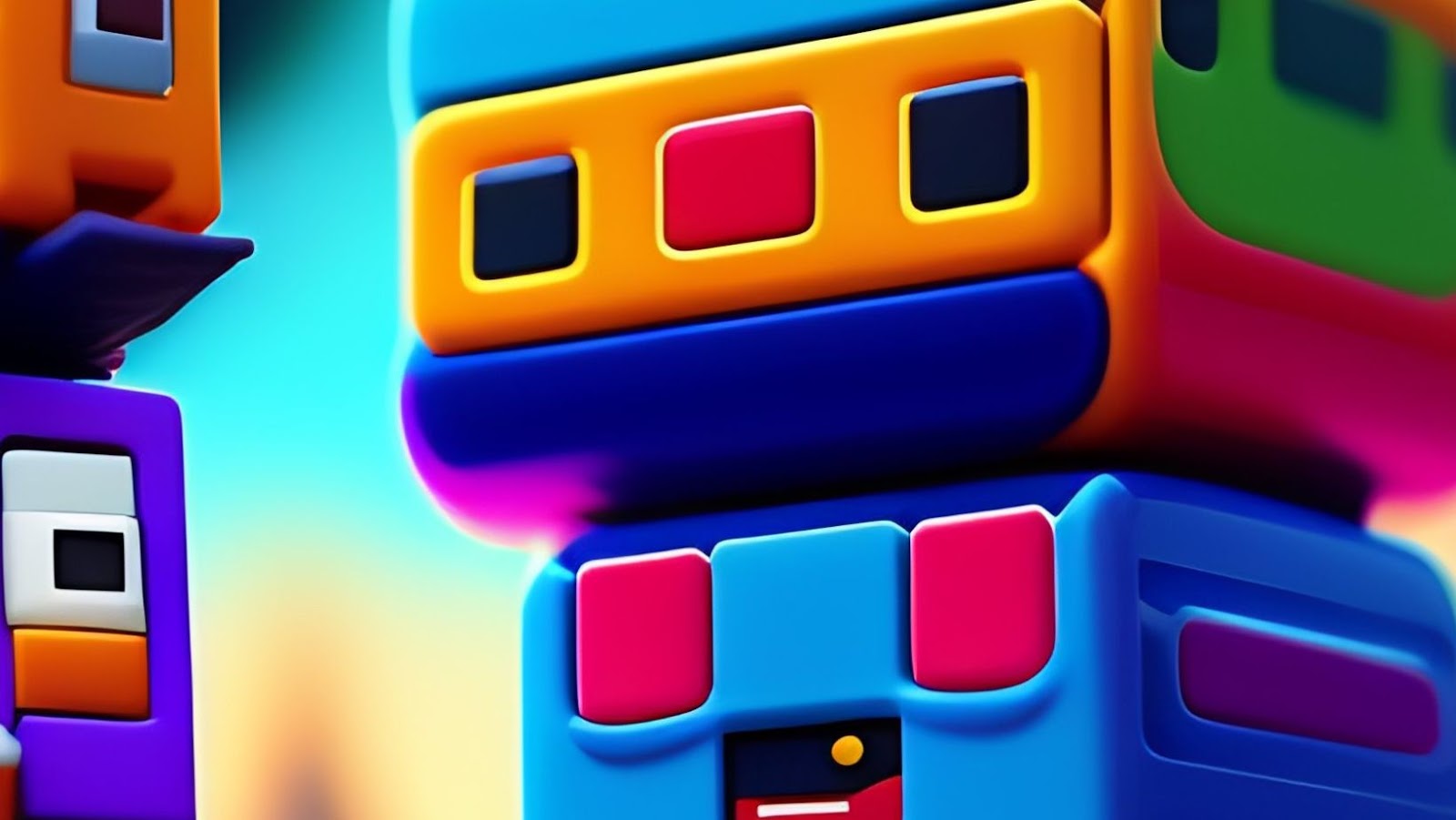 Bloxburg house layout 2 story aesthetic
The two-story aesthetic Bloxburg house layout has become increasingly popular in recent years. Its main highlights are modern architecture and vibrant color palettes. Such houses are designed with comfort and convenience in mind, featuring ample open spaces, good lighting, and sophisticated decorative accents. If you're looking to design your own two-story Bloxburg house that is both attractive and aesthetically pleasing, keep these key principles in mind:
• Utilize natural light. Natural light is always inviting and can help dramatically change the look and feel of a room. Consider installing large windows or making use of roof lights when designing the layout of your house.
• Keep it clean with bright colors. Light, bright colors evoke feelings of calmness and relaxation so make sure to incorporate plenty of white into your interior decorating scheme as well as other muted pastels like yellow, green or blue. This can help to create an airy environment while balancing out the bold architectural choices certain two-story Bloxburg houses feature.
• Complement with stylish furniture pieces. To complete the look of your two-story Bloxburg home go for furniture pieces that complement the style but still feel comfortable to relax in. Choose pieces like plush couches or armchairs that stand out from the wall but still fit into the overall atmosphere you're trying to create for your home.
• Include decorative touches throughout the space. Adding decorative touches such as artwork, plants or curtains will help tie everything together visually while adding depth and personality to each room's design scheme. With these ideas in mind, you'll be able to create a beautiful two-story Bloxburg house with a contemporary interior design aesthetic that you'll be proud to call home.
Aesthetic bloxburg houses 2 story
A Two-Story Aesthetic Bloxburg House is a popular area many roblox players have flocked to. From modern and chic decor to creating the perfect tiny home, there is something for everyone when it comes to creating a two-story masterpiece. Here are some of the top must-see two-story aesthetic Bloxburg houses that you don't want to miss out on!
The Lavender Apartment has an open concept design where you can find yourself lounging in luxury as both a kitchen, living room, and dining area give way to ample space. Alternatively, get cozy on the convertible couch that doubles as an extra sleeping spot while also giving off a classic vibe in its L shaped formation. The tall ceilings and windows let light fill up the apartment giving it an airy feeling while still looking inviting with its soft pastels of purple hues.
If artsy vibes are more your style take cues from The Artist Retreat complete with natural touches throughout the house. What was once the Living Room now serves as your Creative Corner; adorned with plants and plenty of wall art for any artist looking for inspiration gives this house personality in spades. Splashes of lighter shades like blues are accompanied by small accent pieces letting you repaint rooms just as easily without having to commit too much long time decorating decisions such as wallpapers or carpets; making this house ideal for those who tend switch things up often in pursuit of their perfect aesthetic haven!
Bloxburg layout 2 story
The 2 story layout is perfect for larger families or those that prefer a lot of space. This layout is versatile, allowing users to decide how to use the staircase and add multiple rooms to accommodate a variety of tastes.
The features of this bloxburg house include two stories, four bedrooms, living room, dining room, kitchen, bathroom, workshop and music room. The second story features a master bedroom with en suite bathroom and walk-in closet.
This layout also offers plenty of outdoor space for family gatherings and barbecues in the summer time. With proper furnishing and bright colors, this bloxburg house will be sure to impress your friends!
Bloxburg house layouts 2 story
When you're looking for inspiration for your own 2 story Bloxburg house layouts, there are lots of photos and images available online. From Mediterranean-style bungalows to luxury villas and beyond,you'll find infinite possibilities. You can also use real-life architectural references to create your perfect home.
For a two-story house, plan out how the interior and exterior will look since it will affect the rest of your design choices. Also consider how many rooms you want on each floor and where the stairs should be placed for easy access. Depending on your budget and needs, you can also add in fun features like a balcony or outdoor kitchen.
Choose a style based on who will be living in it; whether they're just visiting or relocating full time. Once you've decided on a style, choose finishes that match the look such as fun wallpaper textures or cool paint colors. Don't forget lighting fixtures that generously spread light throughout the house in all areas! Homeowners often overlook how much different types of lighting can impact their home's atmosphere so make sure to incorporate both functional elements as well as aesthetic ones for maximum effect.
To help visualize what it might look like when finished, try adding furniture pieces into an online 3D software to get an idea of​ what the finished product looks like with all those details included! Good luck on building the perfect two-story Bloxburg house of your dreams!
Bloxburg layouts 2 story
Looking for inspiration for a new two-story home in Bloxburg? Whether you're creating a modern masterpiece or dreaming up something with a cozy cottage feel, there are plenty of amazing possibilities!
Here are some of the most impressive two-story houses you can find in Bloxburg. All these layouts come from talented builders and designers sure to inspire:
– Modern Mansion: With plenty of open spaces, tall ceilings, and several unique floor plans, this is great inspiration for anyone looking to create something luxurious on Bloxburg.
– Victorian Mansion: This sophisticated two-story house oozes charm with its intricate details and high ceilings.
– Small Cottage: Whether you're just starting out or want something more cozy, this adorable layout packs everything you need into a small space.
– 2 Story House with Pool: Get ready to make all your summer dreams come true — this beautiful layout has an outdoor pool, terrace area and luxurious interior spaces that all fit within a compact design.
– Mediterranean Villa: Escape to the Mediterranean without leaving home — this serene home features white walls, terracotta roofs and expansive archways.
Bloxburg 2 story house layout
When it comes to designing creative homes in Bloxburg, the two-story house layout is a popular choice for Bloxburg builders. This type of home is perfect for people who want to maximize their space options and style all rooms to create an immersive atmosphere and aesthetic. Two-story home layouts are especially great if you're a creative decorator who loves to add lots of creative touches like furniture, decorations, and accents.
A typical two story house design in Bloxburg can range from modestly sized small starter homes with 2 bedrooms and 1 bath up to expansive custom homes with 4 or more bedrooms and multiple baths. Some may opt for a basic rectangle style or a traditional layout that resembles a classic colonial home with symmetrical windows, while other builders may choose something more contemporary, like an angled front façade or an asymmetrical L-shape structure. No matter which type of design you choose, there are many ways to make each space unique by adding custom furniture and decorations.
Creating the perfect Bloxburg house layout begins by taking some time to determine what type of design flow you want throughout the entire space. Different floor plans can include a living room on the first floor adjacent to an open kitchen area on one side, followed by formal dining and informal seating areas on the other side. Bedrooms are typically situated upstairs away from main common areas so that everyone can have some privacy at night, while bathrooms can be placed either up or down depending on overall room design preferences. Additionally garages, patios, balconies/decks and unique features like as fireplaces or even separate bonus game rooms can be included as part of any custom two story construction build in BLOXBURG!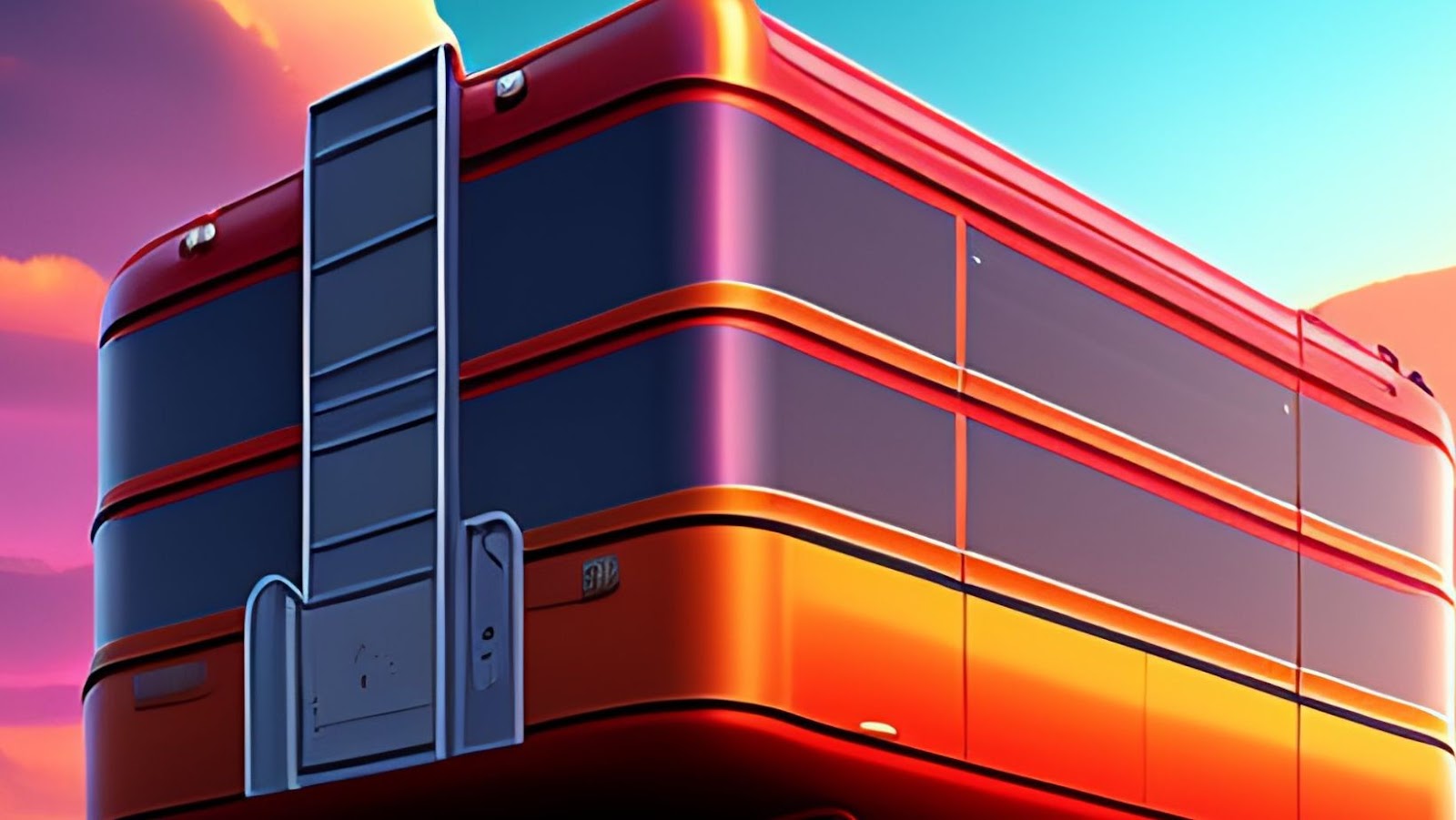 Bloxburg house plans 2 story
For anyone looking to build a two-story house in Bloxburg, there are several different designs available. Whether you are looking for something modern, rustic or traditional, you can find the perfect design for your dream home. Each design is unique and has its own distinct features that can make it fit with any style.
Modern two-story homes on Bloxburg often feature angles walls, large windows and flashy colors. Many of these designs have open floor plans and plenty of natural light. Rustic two-story houses in Bloxburg may include stone or brick foundations, as well as details like exposed beams and shingle roofs made from natural material such as cedar and pine. Traditional two-story homes usually include elements like gables and dormers that provide more space upstairs.
No matter which style you decide on, keep in mind the size of the plot of land when making your house plans on Bloxburg. This will help ensure that everything fits perfectly within the boundaries so that your dream home isn't compromised. If you're looking to save money while still creating a beautiful space to call home – consider a two-story building with multiple levels!
Aesthetic bloxburg house 2 story
When looking for a sweet home to build in Bloxburg, a two-story aesthetic house is always the way to go. These houses typically have attractive facial features and usually the walls are a complementary color contrast. Bloxburg's two-story houses offer versatility, allowing you to accommodate larger families but also leaving plenty of room for creative design.
As with all homes, it's important that you be mindful of basics like windows and space efficiency when constructing your two story house in Bloxburg. But beyond this, you can let your creative flair run wild. Consider adding rounded edges or dramatic arches above windows and doors or a wraparound porch to welcome people into the home with open arms. Alternatively, use asymmetrical elements such as walls that jut out at different depths or unique color schemes on either side of doors and entries for added visual interest—you can even combine different wood tones on any surface from window frames to staircases! Finally, don't forget about landscaping; this will help tie everything together and give the entire home an extra special touch!