The simplest houses in Bloxburg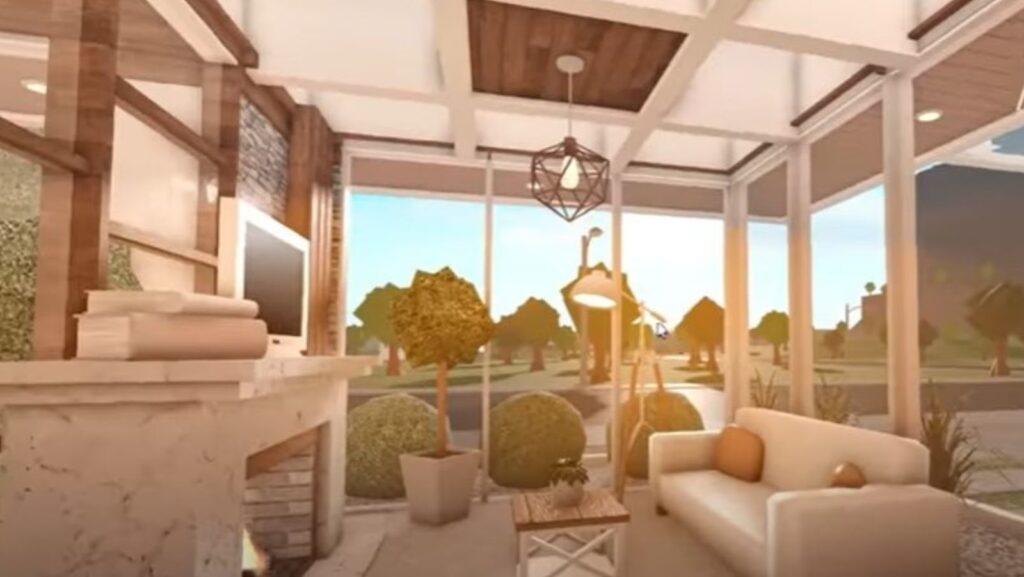 Struggling to find a perfect house for you? You're not alone! If you want something simple, do not worry— Bloxburg has the simplest houses for you!
This article will help you pick the best low budget house, without compromising on style and aesthetics.
Small bloxburg house layout
Building a small house in Roblox's virtual town of Bloxburg can be simple and straightforward. To get started, begin by choosing a location and size that works for your family. Ideally, you should aim for a 20×20 lot for your smaller home, but smaller plots will do if necessary.
The next step is to familiarize yourself with the core layout components and basic building structure. Within Bloxburg, there are two main styles of building: "modern" and "classic". Making use of basic shapes, textures, materials and colors can help to give a timeless design aesthetic regardless of which style you choose.
When planning out your small Bloxburg house layout, it is important to consider any special features that may need to be incorporated such as patios or decks. As the space within a smaller home tends to be limited, you may want to consider making use of vertical surfaces such as walls or cabinets to add both storage and usable surface area; this allows for more utility even when dealing with tight floor-space requirements.
Creating sections from the room can also be helpful when designing within limited square footage since it helps define individual spaces within an open floorplan concept. Consider prioritizing functional items like beds or kitchen appliances over non-essential features; this lets you make use of the best use of space without sacrificing necessary amenities for day-to-day living. With proper planning and the right materials, creating a uniquely inviting small home can be done quickly and affordably in Roblox's virtual town setting.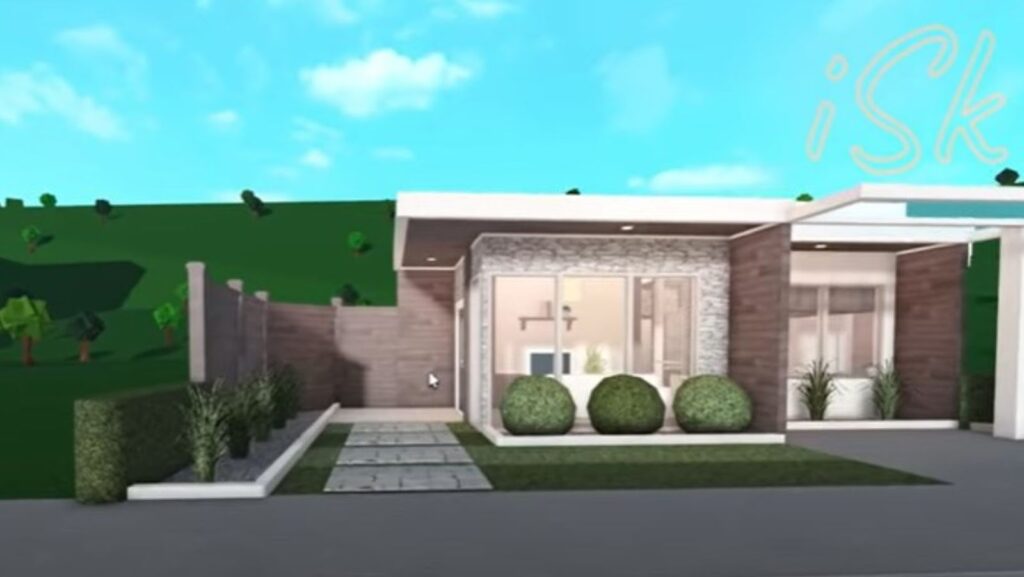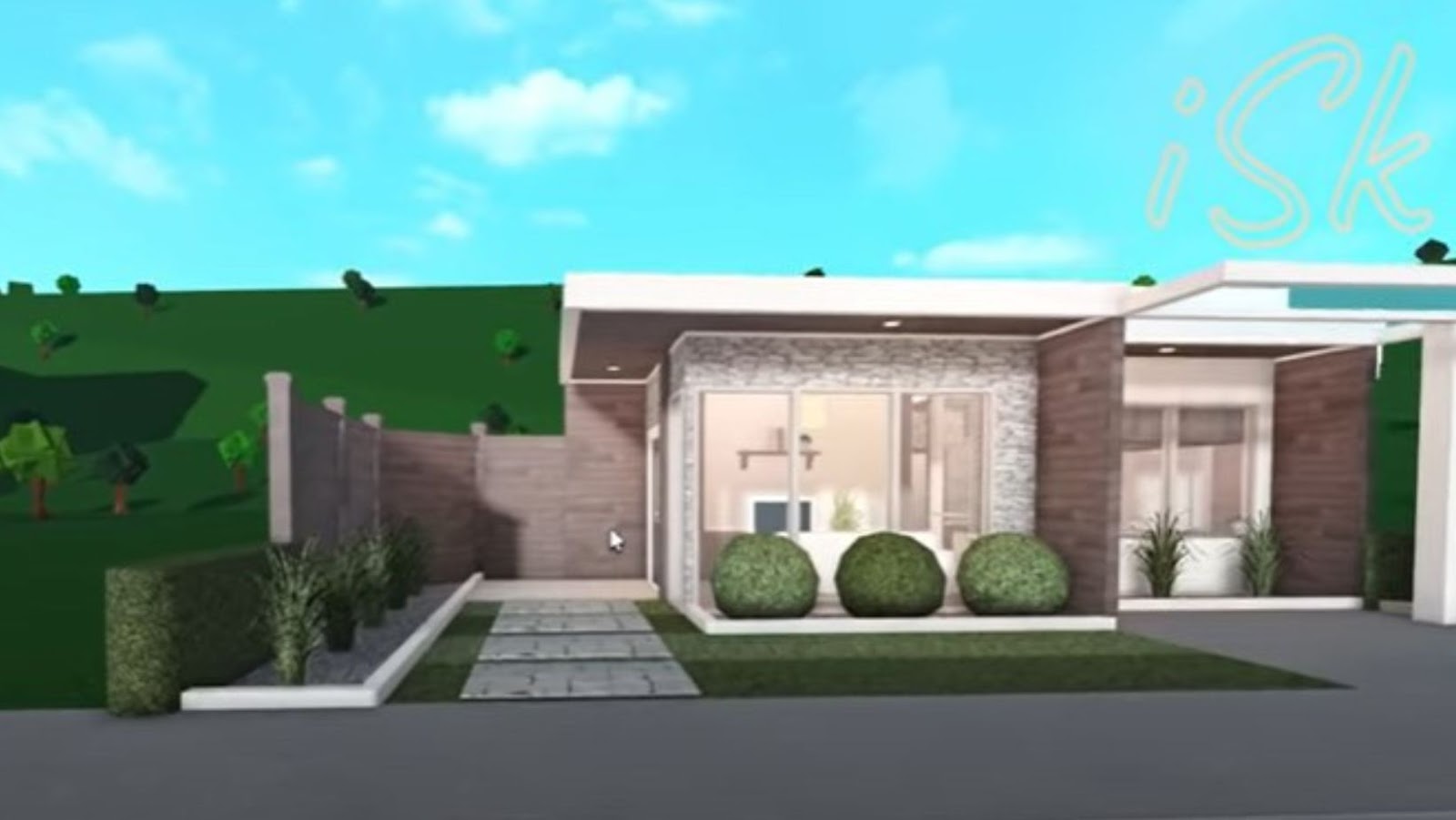 Floor plan bloxburg house layout
The floor plan of a Bloxburg house layout is a regularly updated feature that provides simple and straightforward designs for players to build with. Many of the plans have been designed with affordability and accessibility in mind, so that they can accommodate any budget size or skill level.
Floor plans offer many different styles, ranging from elaborate mansions to cozy one-room homes. Most designs come with custom furnishings included and all include detailed descriptions regarding the general atmosphere and aesthetic.
These quality-made options give players of all levels a chance to build something that suits their own style while still keeping their budget in check.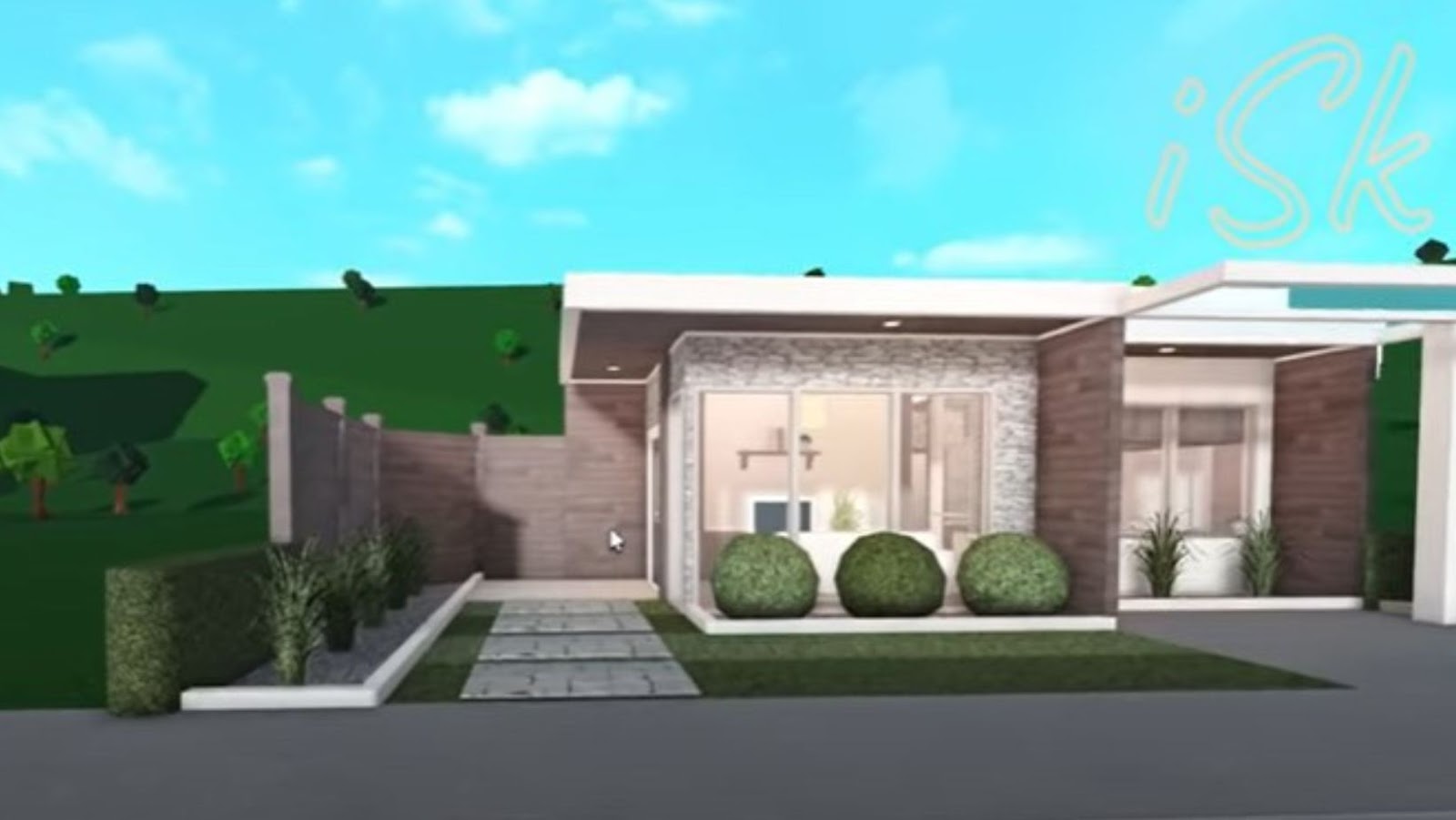 Mansion bloxburg house layout
The mansion house layout in Bloxburg is one of the more luxurious building projects available. It is a modern yet classic design that can be built with creative customization from start to finish. Featuring multiple floors, lots of natural light and a spacious backyard, it's no wonder why this style continues to be one of the most popular.
When constructing this type of design, it's important to consider several critical elements. Firstly, decide how many stories are needed for the build; there are options from as small as a single-story house all the way up to four or five stories if required. Secondly, plan out where key amenities will be placed in order to establish efficient layouts that allow for easy navigation around the mansion while remaining aesthetically pleasing with conscious use of space and light flow. Thirdly, choose long lasting interior and exterior materials that fit within your budget; wood panelling and stone cladding can add further structural strength while also looking amazing when contrasted against each other or with white trim work around window frames or doorways.
Finally, think about how much outdoor living you'd like to incorporate; landscaping your yard is not just great for entertaining guests but also contributes significantly to the overall home style/look so put plenty of thought into planning out creative features such as water features (ponds/fountains etc), rock formations or pathways made from sandstone blocks or tiles edged with softwood chips; these finishing touches can be expensive so ensure budgets provide for them before you start your build!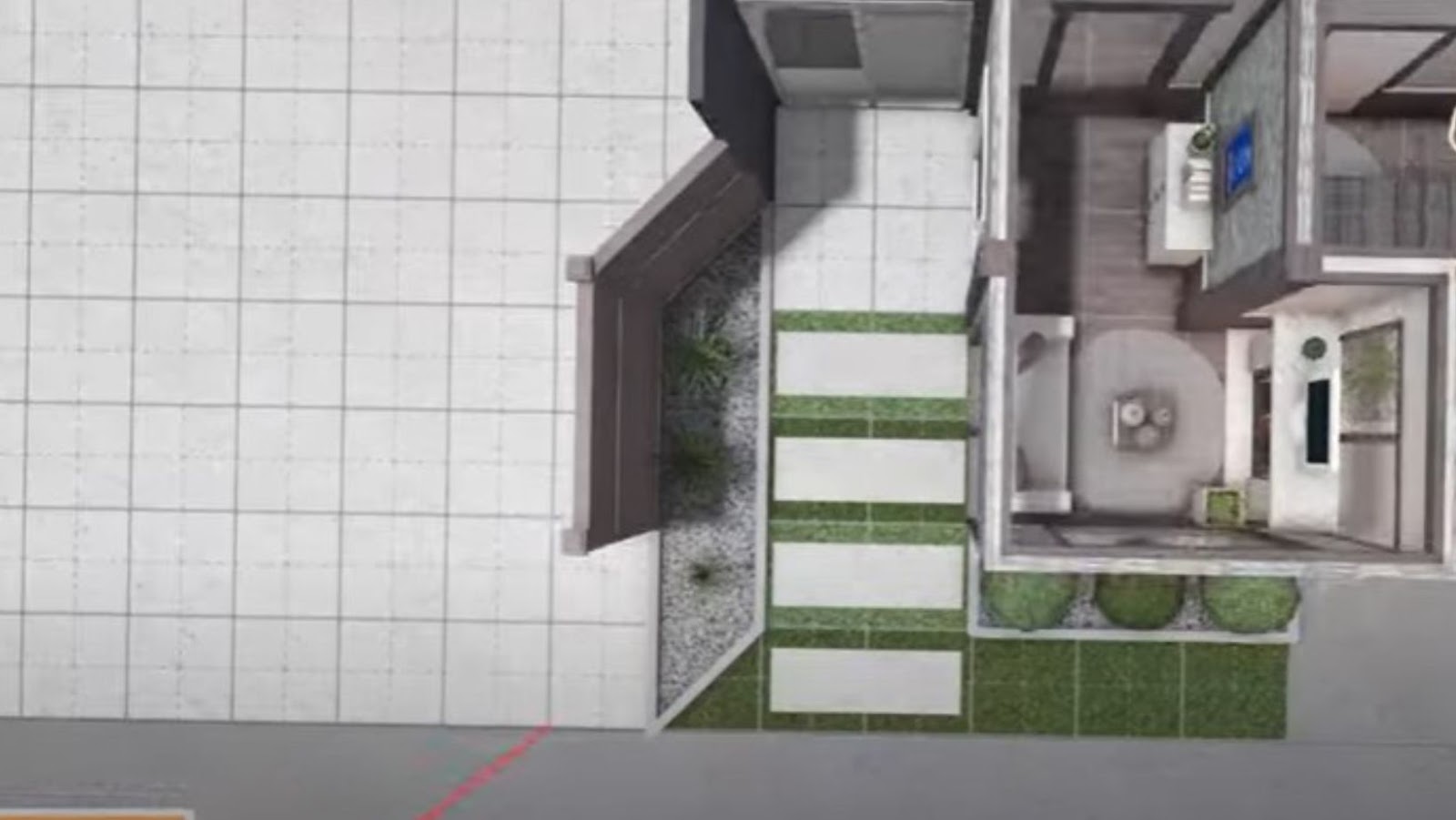 Simple bloxburg house layout
The simplest Bloxburg house layouts are those that are easy to build and relatively inexpensive in terms of materials. Smaller houses may come with fewer amenities, but they can still be cozy and comfortable. They also require fewer objects and space than if you were to build a bigger house. If your goal is to keep the cost of construction and furniture as low as possible while still creating a nice aesthetic, here are some simple options for your next Bloxburg project.
Single-Story Homes: Single-story homes are great for players who simply want a basic interior for their character's home but don't need an excessive amount of space. These homes generally feature one bed, one bathroom, and an open living room/kitchen area. They're ideal for people looking to create a cozy atmosphere in the game without breaking their budget.
Multi-Level Houses: Multi-level houses provide more space for larger families or players who want to create more complex interiors in the game world. These homes typically at least two floors with a main living area on the higher level (typically including kitchen, living room, etc.), multiple bedrooms located on either level, as well as multiple bathrooms depending on how much is available in terms of funds/resources in-game.
Separate Buildings: Separate buildings give players an opportunity to explore different ideas when it comes to creating unique interiors that foster creativity within Bloxburg's building system. Standalone buildings like detached garages or workshops may be cropping up throughout many player's neighborhoods due their added practicality and styling flair these kinds of structures add onto existing home bases without having to make major changes elsewhere within the town layout.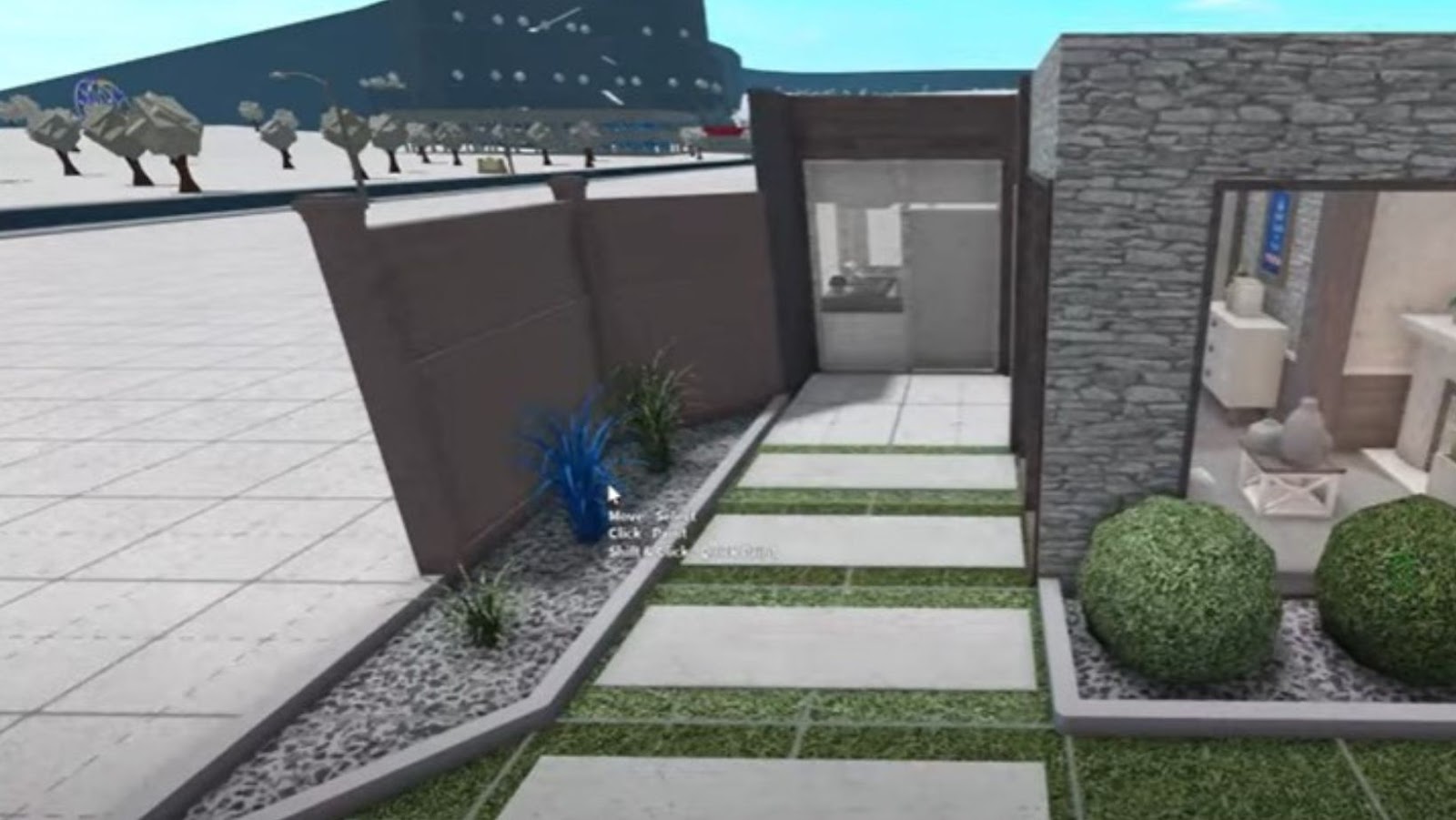 Bloxburg tiny house layout
The tiny house layout of Bloxburg offers an affordable, efficient design for those who need a budget-friendly living space. These houses are often 200 blocks or less and generally feature one room per floor. Furniture is used sparingly to maximize space and most commonly consists of basic items like beds, storage pieces, appliances, and decor.
Many Bloxburg tiny houses utilize tall walls to create a feeling of openness while still retaining privacy. A smaller floor plan helps conserve resources and is ideal for those looking to live in an eco-friendly home. As these designs usually have limited room, they require creative decoration solutions that prioritize the use of natural light and air flow throughout the house.
When planning a Bloxburg tiny house layout it's important to consider functionality as well as aesthetic appeal to ensure you get the most out of your living space.