Discovering How Accurate is Life360 Location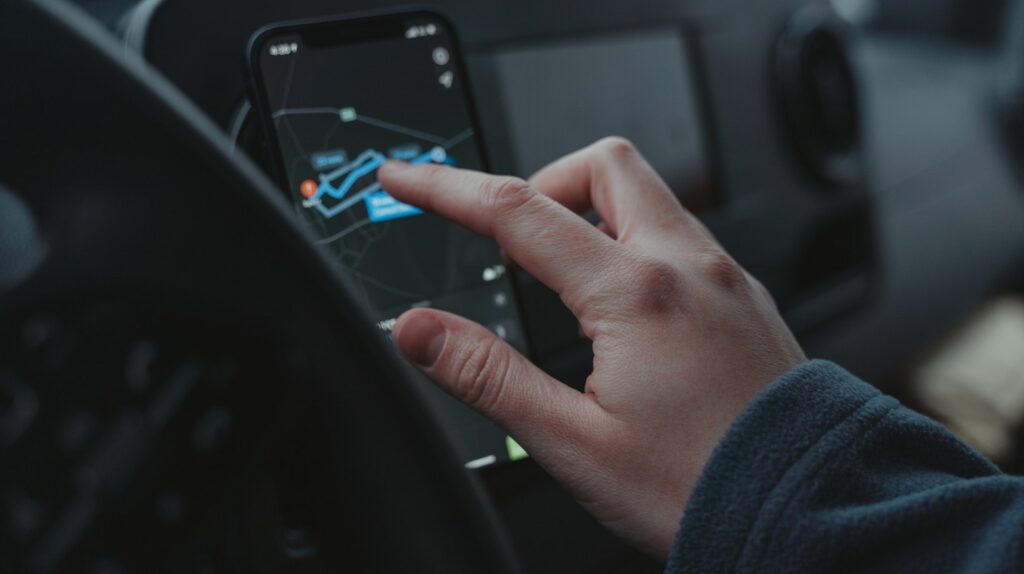 Curious about the accuracy of Life360 location tracking? We'll delve into just how reliable this popular app is at pinpointing your whereabouts. Many users rely on Life360 to keep tabs on their loved ones, but it's important to understand the limitations and potential discrepancies that can arise when using location-based services.
Life360 utilizes a combination of GPS, Wi-Fi, and cellular data to determine your location in real-time. While these technologies have greatly improved over the years, there are still factors that can affect the accuracy of location data. Environmental conditions like tall buildings or dense foliage can interfere with GPS signals, leading to less precise readings.
Factors To Consider
When it comes to the accuracy of Life360's location tracking, there are a few factors to consider. While the app generally provides reliable location information, there are instances where users may experience discrepancies or inaccuracies. Let's explore some ways in which Life360 can improve its location accuracy:
Enhancing GPS Technology: Life360 relies on GPS technology to determine the precise location of its users. To improve accuracy, the app could continuously invest in advancements in GPS technology and leverage features like Assisted-GPS (A-GPS) and Global Navigation Satellite System (GNSS). These enhancements would help provide more accurate and real-time positioning information.
Fine-tuning Signal Strength: In some cases, poor signal strength can lead to inaccurate location data. By optimizing the algorithm that interprets signal strength from different sources such as Wi-Fi networks and cellular towers, Life360 can minimize errors caused by weak signals and provide more reliable results.
Implementing Machine Learning Algorithms: By incorporating machine learning algorithms into its system, Life360 can better analyze user patterns and behaviors over time. This data-driven approach would allow for improved predictions of future locations based on historical movements, resulting in higher overall accuracy.
Regular App Updates: Keeping the app up-to-date is crucial for addressing any bugs or issues that may affect location accuracy. By releasing regular updates and bug fixes, Life360 ensures that any potential problems are swiftly resolved, leading to a more accurate tracking experience.
User Feedback Integration: Listening to user feedback plays a vital role in enhancing any product or service. By actively seeking input from users regarding their experiences with location accuracy, Life360 can identify specific pain points and work towards resolving them effectively.
It is important to note that while these improvements could enhance Life360's location accuracy, achieving 100% precision in all scenarios might be challenging due to external factors beyond the app's control, such as signal availability and device limitations. Nonetheless, by continuously striving to improve its technology and addressing user concerns, Life360 can provide users with a more accurate location tracking experience.
How Accurate is Life360 Location
Based on our research and user feedback, here are some key points to consider regarding the accuracy of Life360's location:
General Accuracy: In most cases, Life360 provides accurate real-time location information. Users can track family members or friends with a reasonable level of precision, allowing them to stay connected and ensure their safety.
Signal Strength: The accuracy of Life360's location data can be influenced by factors such as signal strength and availability in different areas. In areas with weak GPS signals or limited network coverage, there may be slight discrepancies or delays in updating the location information.
Battery Optimization: To conserve battery life on mobile devices, Life360 employs various techniques like smart polling and adaptive updates. These optimizations may occasionally impact the frequency or freshness of location updates.
Indoor Tracking: Like any GPS-based tracking system, Life360 may face challenges when it comes to accurately determining indoor locations. Depending on factors such as building structures and interference from surrounding objects, there might be instances where the app struggles to pinpoint exact indoor locations.
User Interaction: It's worth noting that users have control over their privacy settings within the app. If a user chooses to limit or disable sharing their precise location data for privacy reasons or other considerations, this can affect the accuracy of their reported position.
Overall, while Life360 offers valuable features for keeping loved ones connected and safe through its reliable tracking capabilities; it is important to acknowledge its limitations in certain situations that could influence its accuracy.