Roblox bloxburg house ideas 50k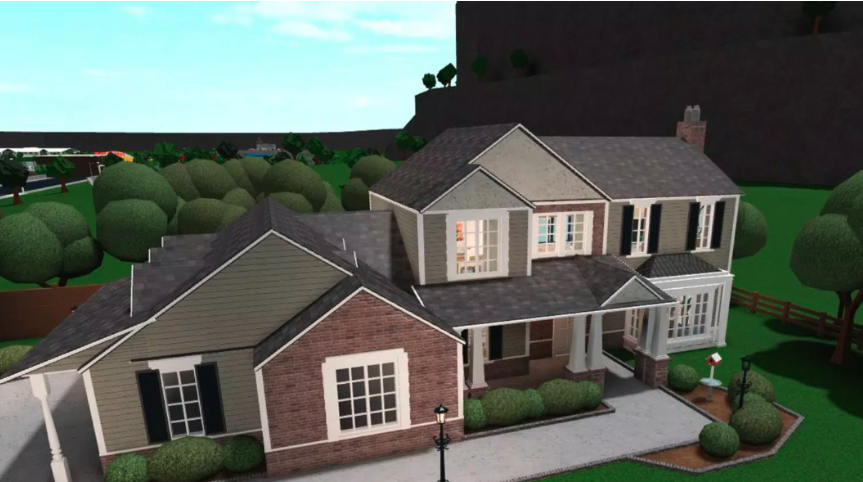 In Bloxburg, building a dream home might be expensive, but with some imagination, you can afford to build a beautiful home without spending too much money. The great thing about Bloxburg is that you can really get creative with house layouts, and build the house you have always wanted.
For example, you could build a luxury mansion, a modern family house, a colonial house. You could even build a hillside mansion, a modern mansion, a super luxury house. What's more is that these houses can have intricate house layouts, filled with whatever you want.
You could add a bath tub, an overly large window, a dining room, a personal waterfall, and even four bedrooms if you wanted. Here are some Bloxburg house-build suggestions to get you going to build your favorite custom house. Also, be sure to check Google for house blueprints and Roblox Bloxburg houses with decent structural layout.
50k Bloxburg home plans
In Roblox Bloxburg, you can construct many houses, but if you want to stay under 50,000 coins, you'll need to get a little more inventive. Here are some suggestions for houses you can construct on a tight budget, although a single ground floor house is recommended:
 A modest beginning house might include one or two bedrooms and a compact living room. Even though the bedrooms are smaller, they may still be warm and inviting with the right furnishings and decorations. Aside from bedrooms, you might want to limit the number of rooms it has to the essentials. However, you can still achieve an attractive look with 50,000 coins.
A comfortable cottage: Cottages may be affordable, beautiful, and cute. Once more, a small kitchen and living space, combined with one or two bedrooms, should be adequate. To finish the effect, decorate with many flowers and country-themed trinkets. If you skim on rooms, you could add a large kitchen, which is the heart of the home.
An apartment might be a wonderful alternative if you don't want much room. In Bloxburg, you can often find inexpensive flats in various styles without too much difficulty. There is likely to be something that meets your needs, whether you desire a contemporary pad or a more classic flat (and your budget). With apartments, you could focus on creating a rich interior. Unfortunately, you won't have your own personal waterfall, but you could add a kid's room or make the bathroom beautiful.
Bloxburg house ideas 1 story 50k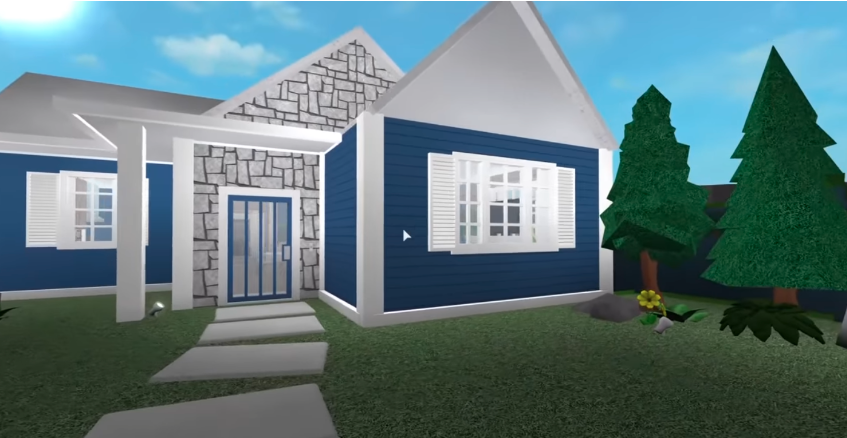 Here are some suggestions for how to spend $50,000 to build a one-story home in Bloxburg:
One bedroom and one bathroom are found in this modest starting house. You should also check YouTube for more ideas related to good house designs. YouTube will have more videos than other platforms, and most people upload their best Bloxburg house ideas.
Two-bedroom bungalow with one bathroom; slightly larger house with three bedrooms and two bathrooms. You could also watch a TikTok video or two to discover short videos related to modern two-story house layouts.
Bloxburg house ideas 2 story 50k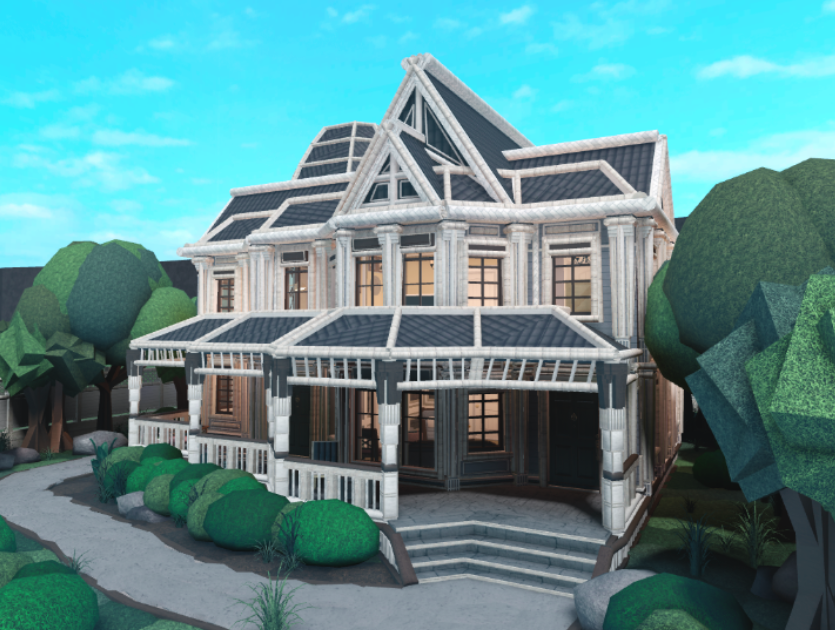 2 storey home designs under $50,000:
1) This two-story home has a wraparound porch, a balcony on the second floor, and large windows that let in a lot of natural light. It is simple yet stylishly designed.
2) With a roomy playroom on the ground floor and a quaint nook on the second floor, this two-story house is ideal for a family with kids.
3) This two-story design with a swimming pool and Jacuzzi is ideal if you want a nice property.
4) With an open-concept floor plan, this stylish and contemporary two-story home is ideal for hosting guests.
5) This two-story design with a wraparound porch and a cozy fireplace is ideal for you if you're seeking a home in the country style.
Bloxburg house ideas modern 50k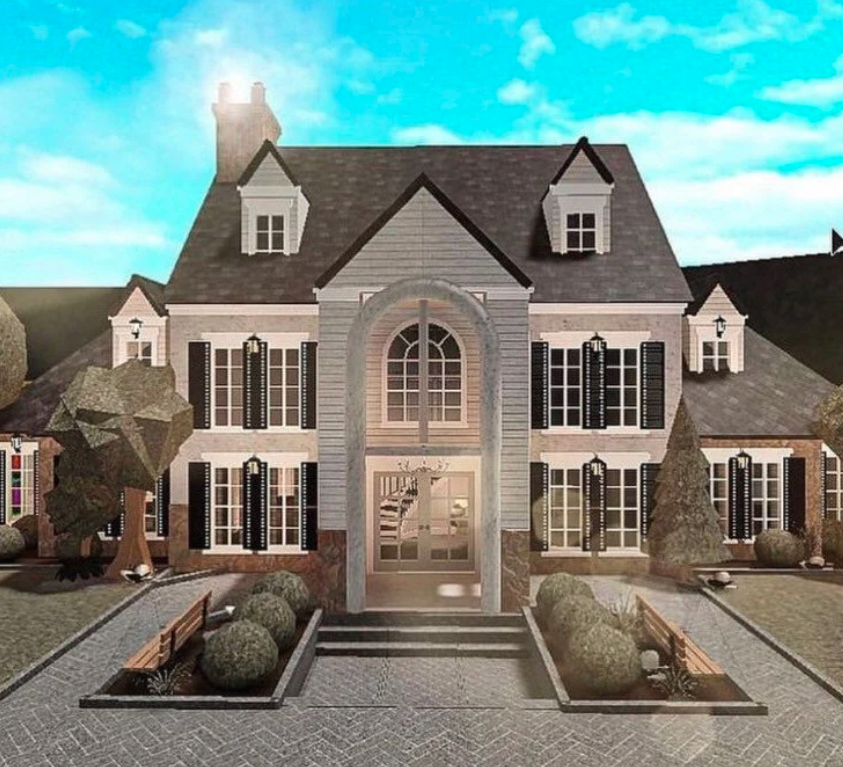 In Bloxburg, there are many affordable options for beautiful houses. See a few of our favorites down below. 
A Modern Masterpiece:

This spectacular contemporary home has angular lines, large windows, and a lovely open design. It's great for gatherings and would be a wonderful family residence. 

A Sophisticated Mansion:

This opulent villa is ideal for individuals who want to live elegantly. It has a lovely open floor layout, tall ceilings, and substantial outdoor space.

A Cozy Cottage:

This adorable cottage is the ideal spot to unwind and cuddle up. It has a grand fireplace, cozy furniture, and a lot of personalities.
How to build a bloxburg mansion 50k?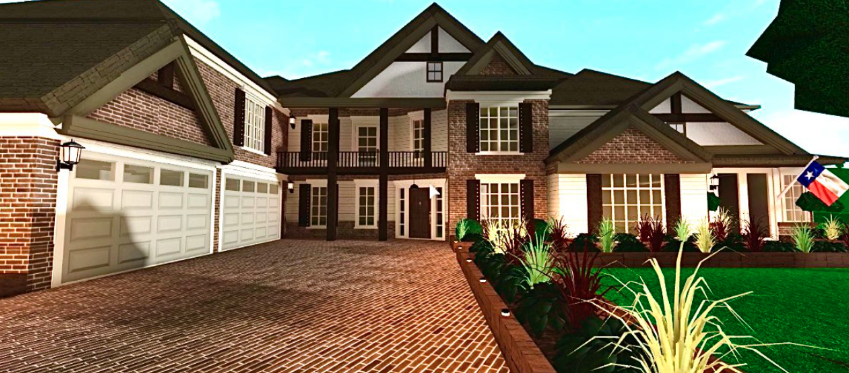 You may construct a magnificent residence with 50,000 Robux. It's not impossible to create a high budget hillside mansion on a budget. You could search for a TikTok video where they show house layouts for a modern mansion; just search for "build hillside mansion". Here are some suggestions to get you going:
Begin with a substantial, two-story home. You'll need lots of room for all the rooms you want to add.

Include a deck or patio space with a pool. This will be a fantastic location for hosting visitors or simply unwinding in the sun.

Be sure to specify the number of bedrooms and one or more guest rooms. Additionally, you'll need a lot of storage and restrooms.

Add a gaming room or home theater for enjoyment. The addition of a library would be fantastic.

Lastly, pay attention to your mansion's outside! Add landscaping, signs, and other finishing touches to make it yours.