False Driving Notifications: Why Does Life360 Say I'm Driving When I'm Not?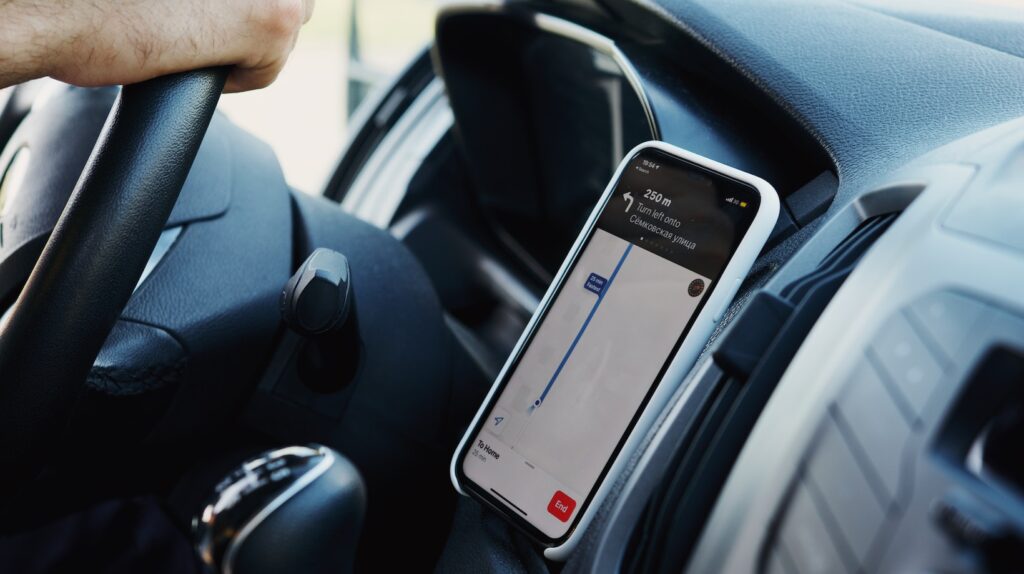 If you're wondering why Life360 sometimes says you're driving when you're not, there could be a few possible explanations. One reason might be that the app relies on various factors to determine your activity, such as GPS data, motion sensors, and network connectivity. However, these technologies are not infallible and can occasionally lead to inaccuracies in detecting your precise movements.
Understanding the Life360 App
The Life360 app is designed to provide accurate location and driving information to help keep you connected with your loved ones. When it comes to determining whether you're driving or not, the app relies on a combination of factors and technologies.
One of the primary methods used by Life360 is GPS tracking. By utilizing GPS signals from your device, the app can estimate your speed and detect movement patterns consistent with driving. It takes into account factors such as acceleration, deceleration, and changes in direction to determine if you are behind the wheel.
In addition to GPS data, Life360 also considers other sensor inputs from your smartphone. These inputs may include information from accelerometer sensors that detect changes in velocity or motion. By analyzing this data alongside GPS signals, the app aims to provide accurate driving detection.
Why Does Life360 Say I'm Driving When I'm Not
While Life360 strives for accuracy in its driving detection feature, there may be instances where it incorrectly identifies you as driving when you're actually not. Here are some common reasons why this might occur:
Signal Interference: Poor GPS signal reception due to tall buildings, tunnels, or dense urban areas can lead to inaccurate readings and false notifications.
Slow Data Refresh: In some cases, there might be a delay in updating your location data within the app due to slow internet connection or limited cellular coverage.
App Configuration: The settings within the Life360 app could affect how accurately it detects driving behavior. Make sure that relevant options like "Driving Safety" mode are properly configured for optimal performance.
Device Placement: Placing your phone in a location that experiences excessive movement (e.g., loose cup holder) while driving might confuse sensors and result in incorrect driving detection.
Troubleshooting Tips for Life360's Incorrect Driving Notifications
If you're experiencing frequent incorrect driving notifications on the Life360 app, here are a few troubleshooting tips to consider:
Check Signal Strength: Ensure that you have a strong GPS signal by moving to an open area or waiting until you have clear line-of-sight with the sky.
Update App and Device: Keep both your Life360 app and device's operating system up to date. Developers often release updates that address bugs and improve performance.
Reset App Settings: Try resetting the app settings within Life360 by going to the settings menu and selecting options like "Reset Drive Detection" or "Reset Location Data."
Contact Support: If all else fails, reach out to Life360's customer support for further assistance. They can provide specific troubleshooting steps based on your device and app configuration.
Remember, while Life360 aims to provide accurate driving detection, occasional false notifications can happen due to various factors. By understanding how the app works and following these troubleshooting tips, you can help minimize any inaccuracies in its driving detection feature.
Adjusting the App's Motion Sensitivity for Better Accuracy
Life360's driving detection relies on motion sensors to determine if you're in a moving vehicle. However, sometimes these sensors can be overly sensitive or not calibrated correctly. You can try the following steps to adjust the app's motion sensitivity:
Explore motion sensitivity settings: Within the Life360 app, navigate to the "Settings" menu and look for options related to motion or driving detection sensitivity. Experiment with different levels of sensitivity and observe if it improves the accuracy of notifications.
Test different settings: Start by selecting a lower sensitivity level and gradually increase it until you find a balance between accurate detection and avoiding false notifications.
Observe results: After adjusting the motion sensitivity, pay attention to any changes in how Life360 detects your movements. If necessary, continue fine-tuning until you achieve satisfactory results.
If none of these solutions work for you, consider reaching out to Life360 support or exploring their community forums for additional guidance from fellow users who might have faced similar issues.